Zurück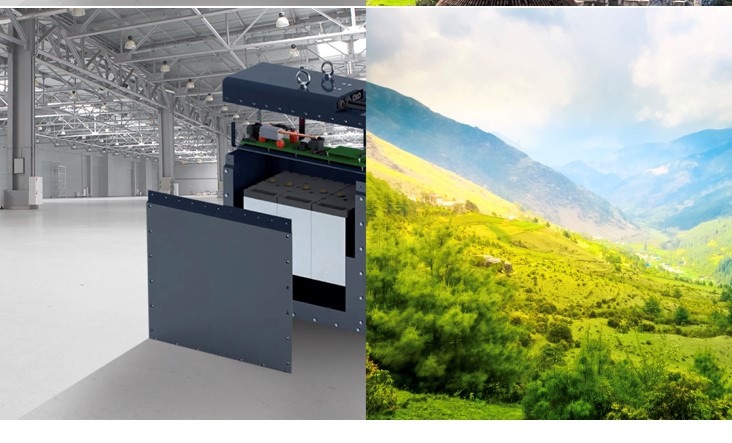 NSRF to support Sunlight Group's research project on the development of innovative lithium batteries
SUNLIGHT to invest €105 million in R&D for eco-friendly energy with innovative lithium battery technology
The Greek Ministry of Development and Investments and SUNLIGHT jointly announce the conclusion of the notification procedure to the European Commission Directorate-General for Competition (DG COMP) regarding the approval of state aid for SUNLIGHT's research project. The notification procedure is a necessary condition before a project can be included in the Operational Programme "Competitiveness, Entrepreneurship and Innovation" (EPAnEK) of NSRF 2014-2020. SUNLIGHT's total investment comes to €105.26 million, with NSRF funding amounting to €49.9 million, which covers 47% of the total cost of the project.
The SUNLIGHT research project aims to develop innovative lithium battery technologies for the energy storage sector, focusing on new technologies that will usher in a clean energy future. This ambitious project will require recruiting highly qualified scientific staff, will offer attractive conditions for the return of Greek researchers currently working abroad, foster cooperation with higher education institutions, and offer funding to postgraduate and doctoral researchers.
The project will also serve in promoting partnerships in Europe and showcasing the significant role of a Greek company within the developing competitive battery value chain in Europe. The transition of the industry towards a clean and circular economy is also part of the European Green Deal, which states that, "the Commission will continue to implement the strategic action plan and support the European Battery Alliance with initiatives leading to a large-scale pooling of funds in the form of Important Projects of Common European Interest." The project is also in tune with the priorities of the National Energy and Climate Plan (NECP) of Greece which aims at promoting research and innovation in the development and recycling of lithium batteries, as well as their use in electromobility.
With regard to the negotiation process with the European Commission's DG COMP for the approval of state aid for the project, SUNLIGHT worked closely with the Special Service for State Aid of the Ministry of Development and Investments for more than 10 months, to be able to submit a complete and comprehensive file today. The notification forms part of the European Commission's Announcement (2014/C 188/02) which sets out the conditions for securing state aid compatible with the internal market for "Important Projects of Common European Interest" (IPCEIs). SUNLIGHT and another 45 companies from 12 Member States pooled their research projects together in a joint proposal entitled "European Battery Innovation" (EuBatIn) which is considered an "Important Project of Common European Interest" (IPCEI). Note that SUNLIGHT is the first Greek company to be included in an IPCEI proposal, which forms part of the overall EU actions to promote cooperation in the research and innovation in the battery sector.
The Deputy Minister of Development and Investments, Mr Yannis Tsakiris, noted, "Owing to the decisive and concerted actions of the Special Service for State Aid to support SUNLIGHT, the successful representation of Greece demonstrates the significant role that the Greek manufacturing industry can play in the European strategic plan for an integrated European battery ecosystem. Co-funding the company through NSRF to achieve this ambitious and important research project on a European level once again points to the decisiveness and commitment of the Greek government and the Ministry of Development and Investments to support innovative research and development actions in Greece that aspire to foster digital and green transition, boost the sustainable competitiveness of Greek businesses and create new jobs."
Mr. Lampros Bisalas, SUNLIGHT CEO, stated, "We are investing €105 million in Greece with a new Research & Development (R&D) Centre in Athens which will complement and reinforce the R&D Centre already operating in Xanthi. Our aim is to launch the first industrial deployment (FID) to produce innovative lithium elements with a low environmental footprint. The funding of 47% of our project through the NSRF is a major boost, which is expected to create over 200 direct new jobs in Greece right away and affect indirectly more than 800 jobs in the near future. SUNLIGHT is already a leader on a global level in areas such as batteries for electrical industrial vehicles, batteries for automated guided vehicles (AGVs) and energy storage from renewable energy sources, but also in applications that will be developed in the future, such as batteries for ships, etc."