Zurück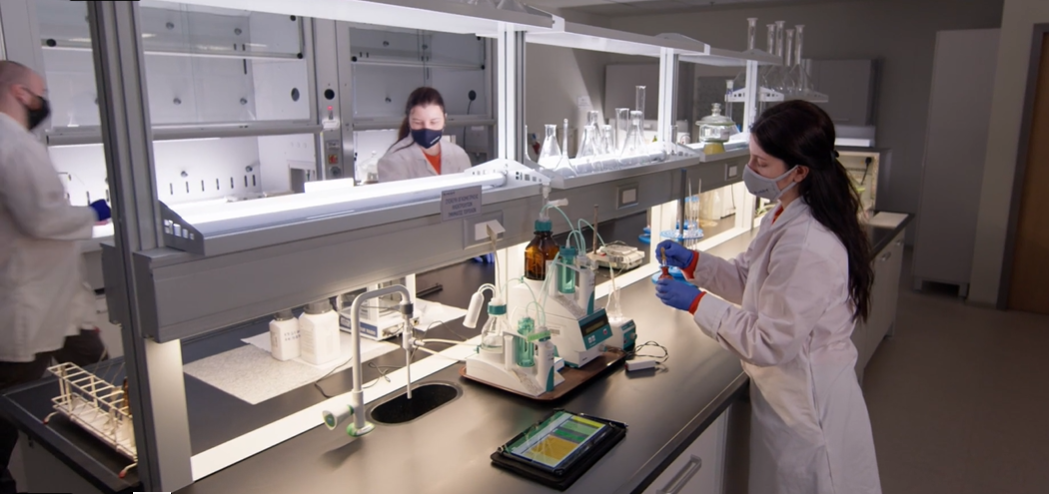 SOLIDEL: ein F&E-Projekt zur Verbesserung von Lithium-Ionen-Batterien (eng)
Athen, Griechenland, 19 Juli 2022
R&D is at the heart of the Sunlight Group and extroversion is one of our most significant pursuits. Both these aspects of our operation are reflected in the company's participation as an implementation partner in a wide range of innovative research projects, to which we offer our expertise, state-of-the-art equipment, and facilities. We present and discuss such projects on this blog.
The SOLIDEL Project
Project SOLIDEL (Solid Electrolytes for Lithium-Ion Batteries) explores new, radical, and high-tech methods to enhance the performance and safety of lithium-ion batteries. More specifically it pertains to the synthesis of solid polymer electrolytes (SPEs) for lithium-ion batteries, by applying the principles of nanostructured macromolecular materials. The project aims to develop single-ion SPEs that will allow the development, design and manufacturing of prototype lithium-ion battery cells with solid electrolytes. And thus, help create the next generation of safe, high-energy, long-lifetime lithium batteries.  
The project has a budget of ca. €800,000 and is co-financed by the European Regional Development Fund, via the EPAnEK operational program COMPETITIVENESS-ENTREPRENEURSHIP-INNOVATION. SOLIDEL started in October 2018 and is estimated to be concluded in the autumn of 2022.

Academic and scientific partners
Two of Greece's top universities, the National and Kapodistrian University of Athens (UOA) and the Democritus University of Thrace (DUTh), are Sunlight Group's academic partners in the implementation of SOLIDEL, along with the Foundation for Research and Technology – Hellas (FORTH). Their collaboration is key due to the complexity of the project, as it calls for cutting-edge technology, as well as strong scientific background. UOA and FORTH offer their expertise on the research of nanostructured SPEs, while DUTh and Sunlight collaborate to design the new lithium-ion battery cells.
Sunlight commitment to lithium innovation
Lithium technology enables the development of more efficient power storage systems that offer high energy density and performance, as well as longer life cycles. Which means faster charging, smaller storage units with increased longevity, and lower operating costs.
At Sunlight Group we build on our many years of industry-leading research in lithium and greatly invest in the research, development, and production of lithium-ion batteries and energy storage systems. At our R&D centers we design and develop new, innovative solutions that accelerate energy transition to a carbon-free, all-electric future, serve our customers and communities, and raise the standard of living for all.
In that context, we participate at the SOLIDEL project to acquire even stronger and diverse expertise in the cutting-edge lithium-ion technology that will enable us to develop more innovate products in the future. Because R&D is at the core of Sunlight Group's mission to pursue knowledge through data and insights.
The Team
The Sunlight Group Team working on this project comprises Aristoklis Karamanidis, Othon Monachos, Dimitrios Roidos, Konstantina Tziollou (Researchers), and Theodoros Kazantzopoulos (Technician).