Sunlight BCI
Sunlight BCI is a proven battery solution with excellent reliability dimensioned for the USA market requirements.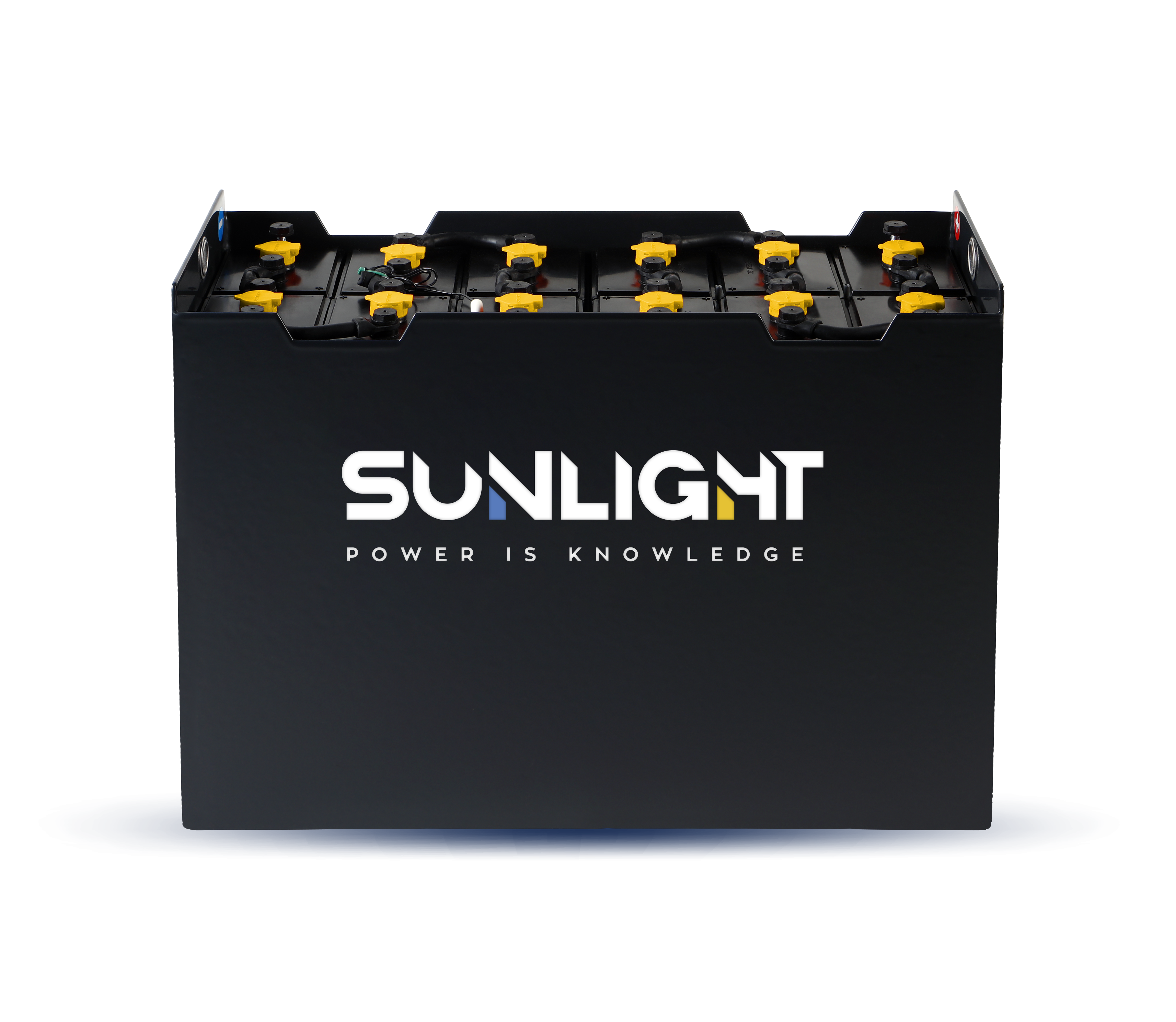 High quality raw materials and components.
Proven product adapted to BCI dimensions.
Excellent interface, higher power density, high tensile strength, corrosion resistance.
Sunlight BCI is proven lead-acid battery series for industrial mobility.
Sunlight BCI
Incorporating over 30 years of success in design, innovation, and production of lead-acid batteries, Sunlight BCI delivers premium quality, high performance, and long cycle life.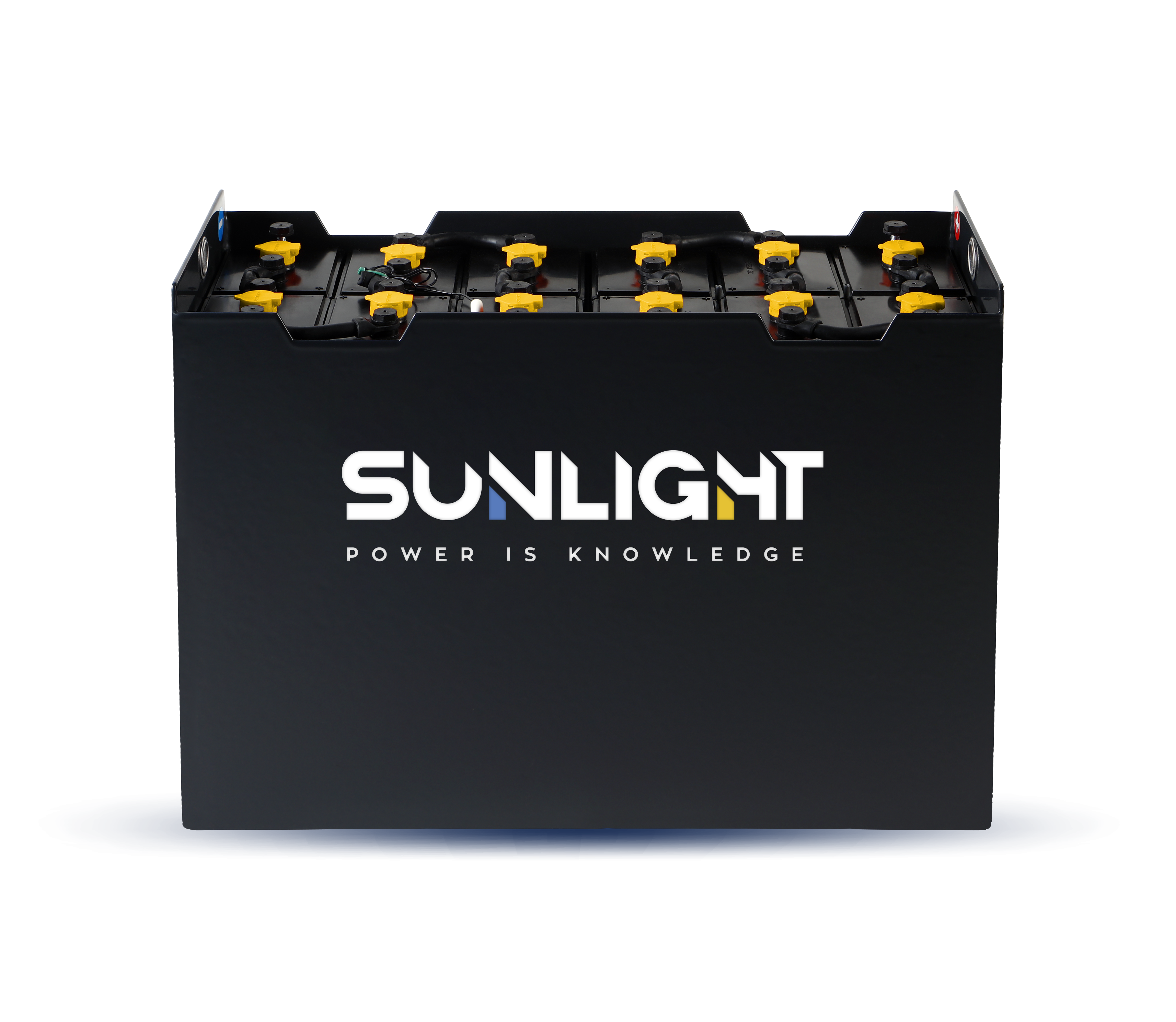 Technical features
| | |
| --- | --- |
| Positive Plates | Tubular |
| Positive Active Mass | Red Lead made from 99.99% Pure Lead |
| Negative Active Mass | Inhouse Production of Lead Oxide |
| Plate Alloy | Lead Antimony |
| Container | Polypropylene (PP) |
| Lid | Polypropelene (PP) |
| Separator | Enveloped Highly Porous |
| Gauntlet | Non Wooven |
| Bottom Bar | Ultrasonic Welding |
| Terminal | Conical Pole (M10) |
| Tray | Epoxy Painted Steel |
| Connectors | Insulated Flexible Bolt-on |
| Bolt | Plastic Headed Bolt |
| Battery Sockets | Flat pole (DIN type also available) |
| Exit Cables | Insulated & Flexible |
| Automatic Filling System | Optional |
| Airlift System | Optional |
| Operating Temperature | -4°F to 113 °F (-20°C έως 45°C) |
| Cycle Life | up to 1500 Cycles (80% DoD at 86°F) |
Benefits
High performance & high power density
Fully recyclable product, circular economy enabler
Reliability and long service life