Sunlight XtremeForce
An ideal choice for operations under extreme conditions. XtremeForce offers a longer operating time and fast charging for multi-shift applications.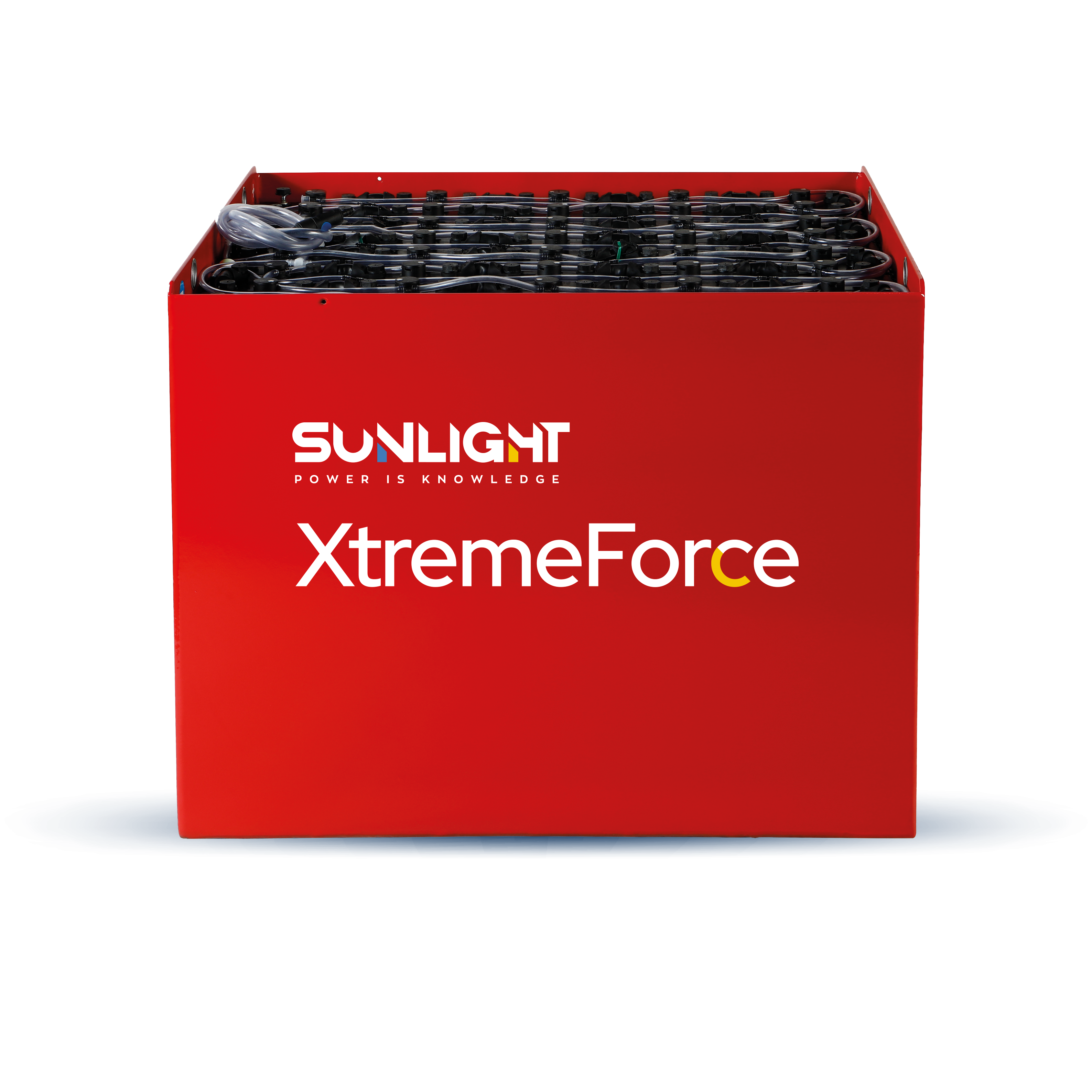 One XtremeForce battery can replace two conventional lead-acid batteries.
By using a copper grid in the negative plates, we achieve reduced internal resistance.
Operation under extreme temperatures
Cold storage, outdoor applications and seasonal business with high activity peaks.
Sunlight PzS | PzB are proven lead-acid battery series for industrial mobility.
Sunlight PzS | PzB
Incorporating over 30 years of success in design, innovation, and production of lead-acid batteries for advanced applications, Sunlight PzS | PzB delivers premium quality, high performance, and long service life.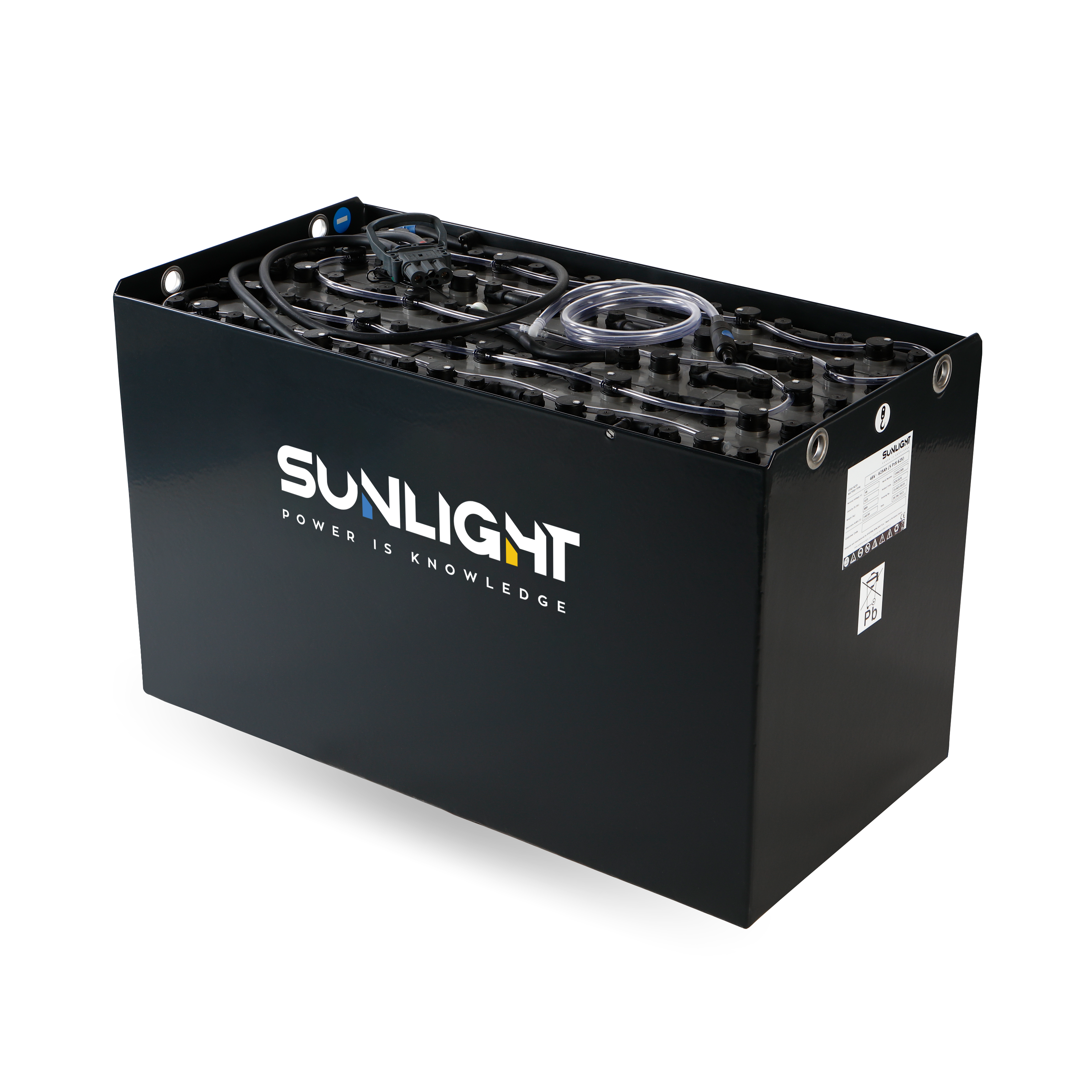 Technical features
| | |
| --- | --- |
| Positive Plates | Tubular |
| Positive Active Mass | Red Lead made from 99.99% Pure Lead |
| Negative Active Mass | Inhouse Production of Lead Oxide |
| Plate Alloy | Lead Antimony |
| Container | Polypropylene (PP) |
| Lid | Polypropelene (PP) |
| Separator | Enveloped Highly Porous |
| Gauntlet | Non Wooven |
| Bottom Bar | Ultrasonic Welding |
| Terminal | Conical Pole (M10) |
| Tray | Fully Plastic Coated Steel |
| Connectors | Insulated Flexible Bolt-on |
| Bolt | Plastic Headed Bolt |
| Battery Sockets | DIN & Flat Pole Options |
| Exit Cables | Insulated & Flexible |
| Automatic Filling System | Optional |
| Airlift System | Optional |
| Operating Temperature | -20°C to 45°C |
| Cycle Life | up to 1500 Cycles (80% DoD at 30 °C) |
Benefits
Fully recyclable product, circular economy enabler
High performance & high power density
Reliability and long service life
Certified quality
IEC 60254 - 1

IEC 60254 - 2

DIN 43531

DIN 43535

DIN 43536

DIN 43537 

EN 62485 - 3