Go back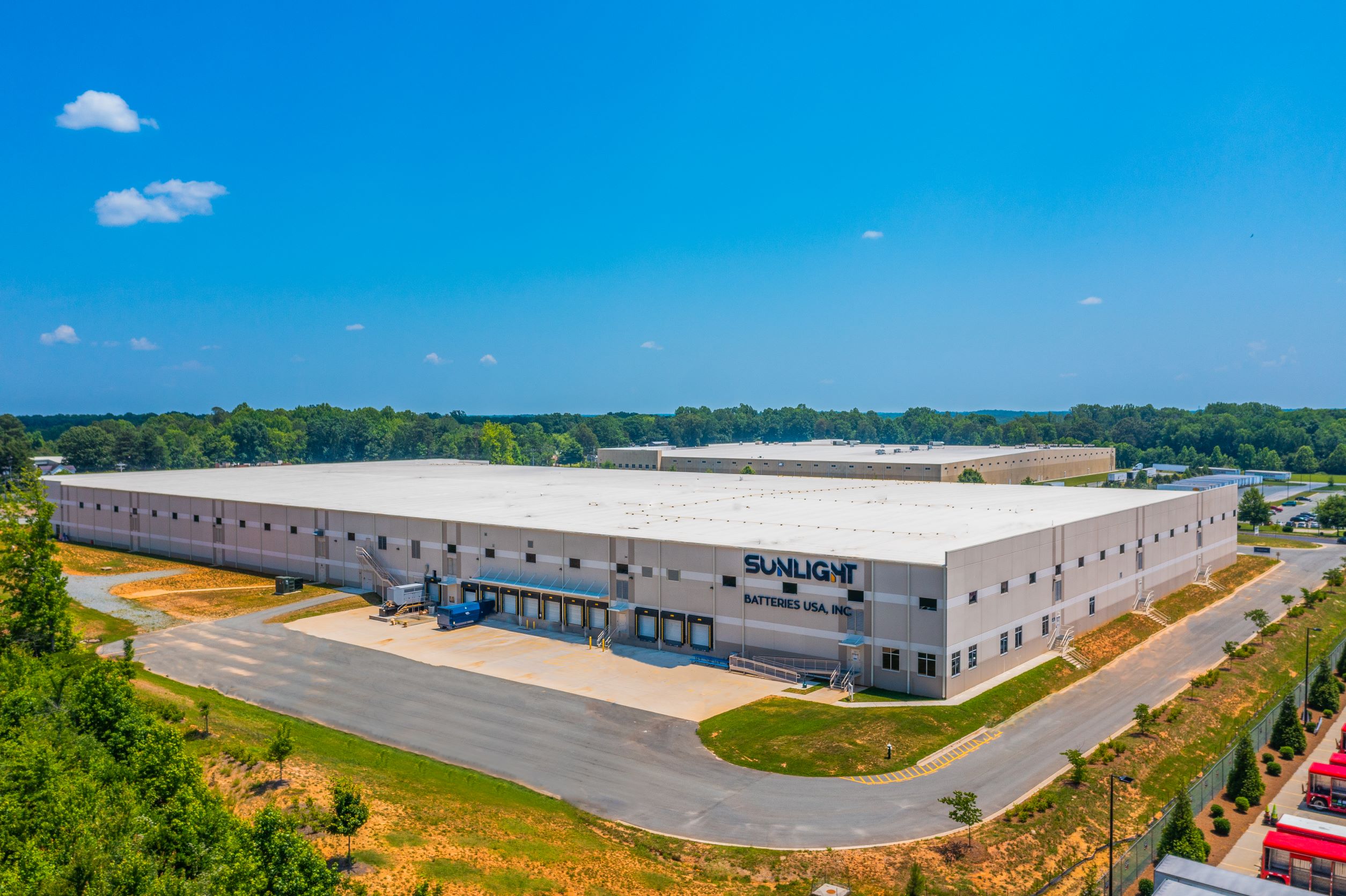 Big ambitions and opportunities for the US battery and energy storage market
Greensboro, USA, 13 June 2022
Lithium-based batteries are becoming increasingly important for various commercial and industrial end-users in the US, spanning a diverse range of markets – from electric vehicles (EVs) to energy storage, to aviation and marine, to remote power and industrial applications.
The Biden Administration climate crisis agenda, which aims for carbon-free electricity generation by 2035, places the US on the path of net zero emissions by 2050, and ensures that demand for advanced eco-friendly batteries across sectors will continue to grow.
However, the challenge of creating a competitive and sustainable battery manufacturing industry in the US has been described as immense. This would involve meeting projected demand, ensuring that the US has access to critical materials used in batteries, and creating relevant jobs on US soil. At the same time, other countries are in the stages of establishing vertical battery manufacturing supply chains, underpinned by national strategies; for example, the EU's Strategic Action Plan on Batteries and China's Made in China 2025 strategy.
Establishing a new strategic industry
In order to focus investments on creating a domestic lithium-ion battery manufacturing value chain, the Federal Consortium for Advanced Batteries (FCAB) published the National Blueprint for Lithium Batteries in 2021. Its five key goals are to
secure access to raw and refined materials, and discover alternatives for critical minerals for commercial and defence applications
support the growth of US battery materials processing
establish manufacturing across the value chain, including electrode, cell, and pack sectors
enable end-of-life reuse and critical materials recycling at scale
maintain and advance US battery technology leadership and innovation.
Additional capacity demand  
According to FCAB, while US-based manufacturing of lithium-ion batteries needs to "greatly expand" to meet growing domestic market demand, the country has a strong foundation on which to build additional manufacturing capacity. The US had about 8% (59GWh) of the 747GWh of global EV lithium-ion cell manufacturing capacity in 2020 (Benchmark Mineral Intelligence), with the forecast being for it to grow to 224GWh by 2025. This output, however, does not suffice to supply even the annual needs of the American passenger EV market.
The US is already host to a diverse mix of companies and technologies that make up a domestic advanced battery value chain catering to different end-use sectors. Some are exclusively focused on one or two sectors, such as EVs or energy storage systems (ESS). Others are addressing a host of other applications within the industrial battery space, spanning logistics (forklift trucks and material handling), marine and shipping, telecommunications, UPS, off-grid and grid storage. The expertise of the Sunlight Group, world-leading technology company and provider of integrated and innovative energy storage solutions, lies in the development, production and distribution of batteries and energy storage systems for industrial, off-road, commercial, and advanced applications.
Sunlight Batteries USA – Growing the Greensboro hub
Sunlight Batteries USA is a subsidiary of Sunlight Group Energy Storage Systems and its largest assembly plant worldwide, with an annual production capacity of 2GWh in lead-acid and lithium-ion batteries and energy storage systems. The subsidiary was established in 2019 at a 105,000 sq.ft/ca. 10,000 sq.m. facility in Greensboro, North Carolina, employing 50+ people in 2022 with plans to further expand the team, along with overall local operations.
Sunlight Batteries USA focuses on sales and after sales services, enhancing Sunlight's position in the US. It aims to better serve the American market customers with high-quality products, short lead times, and excellent customer service.
Sunlight Group is committed to growing its US batteries business to support the growth of the sector and contribute to increasing demand. This commitment includes plans to invest $150m over the next two years and increase the 50+ headcount with new hires. This comes in addition to the $15m already being invested in the Greensboro facility to bolster Sunlight Group's lead-acid and lithium-ion capabilities – including the installation of advanced equipment to triple production capacity and automate the production process.
Fully-certified Sunlight product portfolio for the US market
The company offers to the US market a UL2580-certified product portfolio, including key applications:
Motive power batteries. These are off-road industrial batteries used in a range of industries, including material handling, marine, agriculture, and aviation. Sunlight's motive power range is spearheaded by the versatile Sunlight Li.ON FORCE series.
Semi-traction batteries. These products are mainly used in light traction vehicles for leisure, mobility and vertical transportation applications. They are spearheaded by the Sunlight ElectroLiFe range.
ESS/reserve power products. This product category comprises energy storage systems – including the innovative Sunlight LiON.ESS range, designed for the storage of renewable energy and other applications.
Lithium battery portfolio attracts overwhelming interest at MODEX 2022 
If this year's MODEX exhibition, held in Atlanta in March 2022, is indicative, interest in Sunlight Batteries USA continues to gain momentum. MODEX 2022 was the sector's first in-person event since the pandemic, attracting record levels of visitors and exhibitors – over 37,000 and 850 respectively.
At this year's expo, OEMs, dealers/distributors, potential new customers, partners, and other exhibitors were able to meet with Sunlight Group's US team, headed by CEO Todd M. Sechrist and VP Steve Ache.
Enquiries from hundreds of visitors at the Sunlight Group stand suggest that US demand and interest in lithium-ion battery technology is growing, as companies look to gain operational performance and efficiencies that the technology can provide.