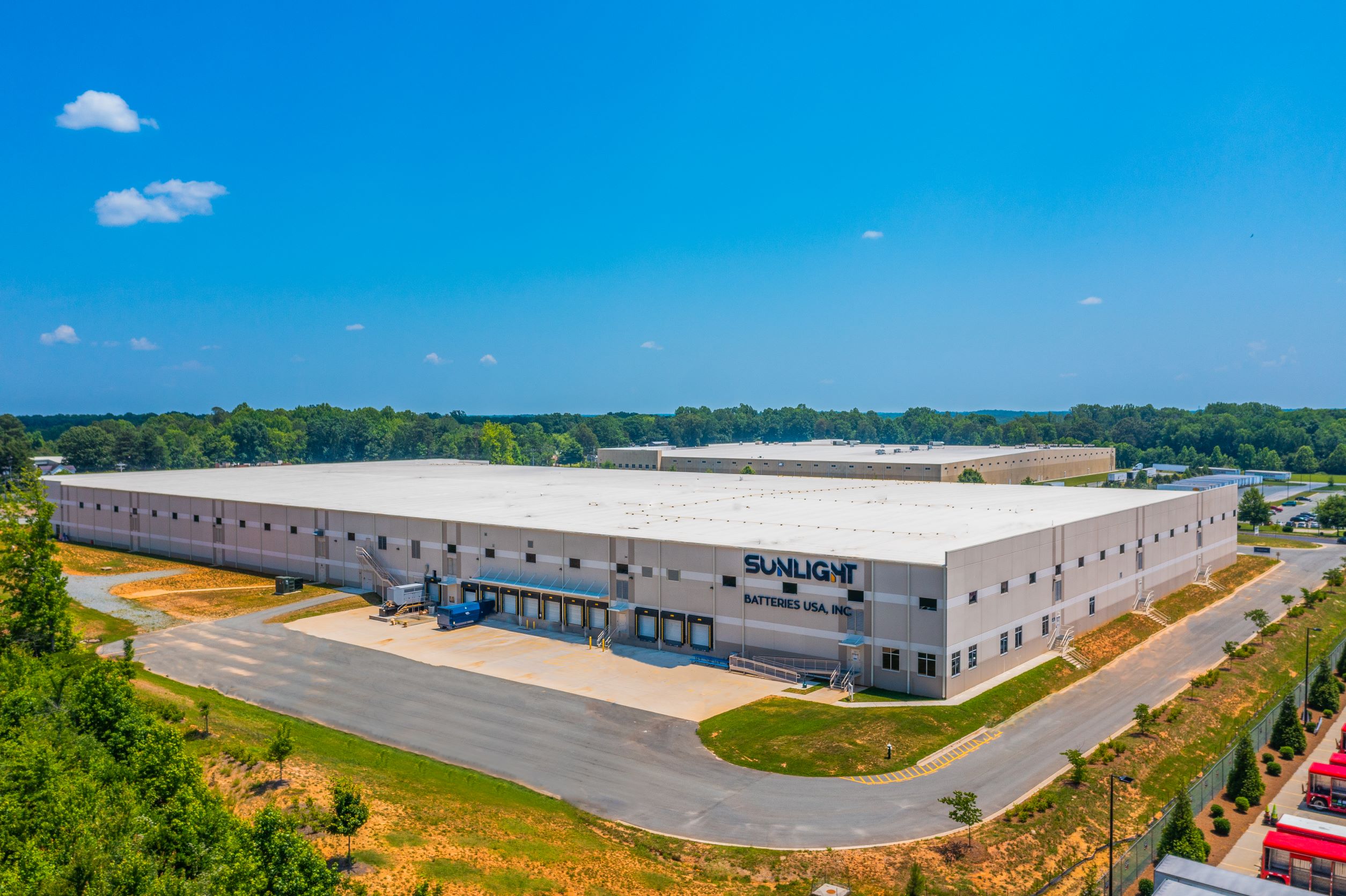 Todd M. Sechrist appointed CEO and President of SUNLIGHT Batteries USA
Mr. Sechrist to lead the company's US expansion plan
North Carolina, United States [08.10.2021] – SUNLIGHT is pleased to announce the appointment of Mr. Todd M. Sechrist as CEO and President of SUNLIGHT Batteries USA, and member of the company's Executive Committee. Mr. Sechrist will assume his duties as of October 18th, 2021.
Todd Sechrist is a seasoned energy industry professional, with over 25 years of experience in the sector, having held several executive management roles including serving as COO of Enersys and successfully leading its Americas and EMEA businesses.
Mr. Sechrist has been a Board Member for SUNLIGHT since 2020. He now joins the company as CEO and President of SUNLIGHT Batteries USA from Pengate Handling Systems, a Raymond Corporation dealership, where he also held the dual position of President and CEO.
SUNLIGHT Batteries USA in Greensboro, North Carolina, comprises a 103,000 sq. ft state-of-the-art storage, production and assembly unit for both lead-acid and lithium-ion batteries. The company recently completed the first phase of a $150 million investment plan in the USA, which will span over the next two years. It includes the expansion of the Greensboro plant with the addition of advanced machinery and equipment, which will triple the unit's capacity for the assembly of complete lead-acid and lithium-ion batteries by Q1 2022; thus, enhancing local employment, better serving US customers, and contributing to the growth of the American battery market. Todd Sechrist's expertise will be pivotal in rolling-out this investment and growing SUNLIGHT's American operations, in line with its strategic priorities.
Commenting on the appointment, SUNLIGHT CEO Lampros Bisalas stated: "We are thrilled that Todd is joining SUNLIGHT as a core member of the company's Executive Committee. We have greatly appreciated his participation on the Board as an Independent Non-Executive Director. Todd brings a wealth of knowledge and experience from both the battery industry and the forklift-focused side of the business. We are confident that his leadership will help SUNLIGHT grow in the Americas, while also significantly contributing to our global goals and ambitions. I would like to welcome Todd on behalf of everyone at SUNLIGHT and I am looking forward to working closely with him in our drive to build a successful and purposeful company."
On his part, Todd Sechrist added: "Energy storage, and more specifically the battery and charging system industry, is becoming increasingly important to contemporary society. SUNLIGHT has an important role to play on a worldwide scale, and I am keen to assist the company at this seminal moment of its evolution to global reach. I strongly believe that at SUNLIGHT, we have the leadership, resources, and technical expertise to achieve our vision for the Americas market, while creating a more sustainable ecosystem for our customers and the communities we serve. I am excited to join Lampros and the rest of SUNLIGHT team, as we work together to shape this future."