Go back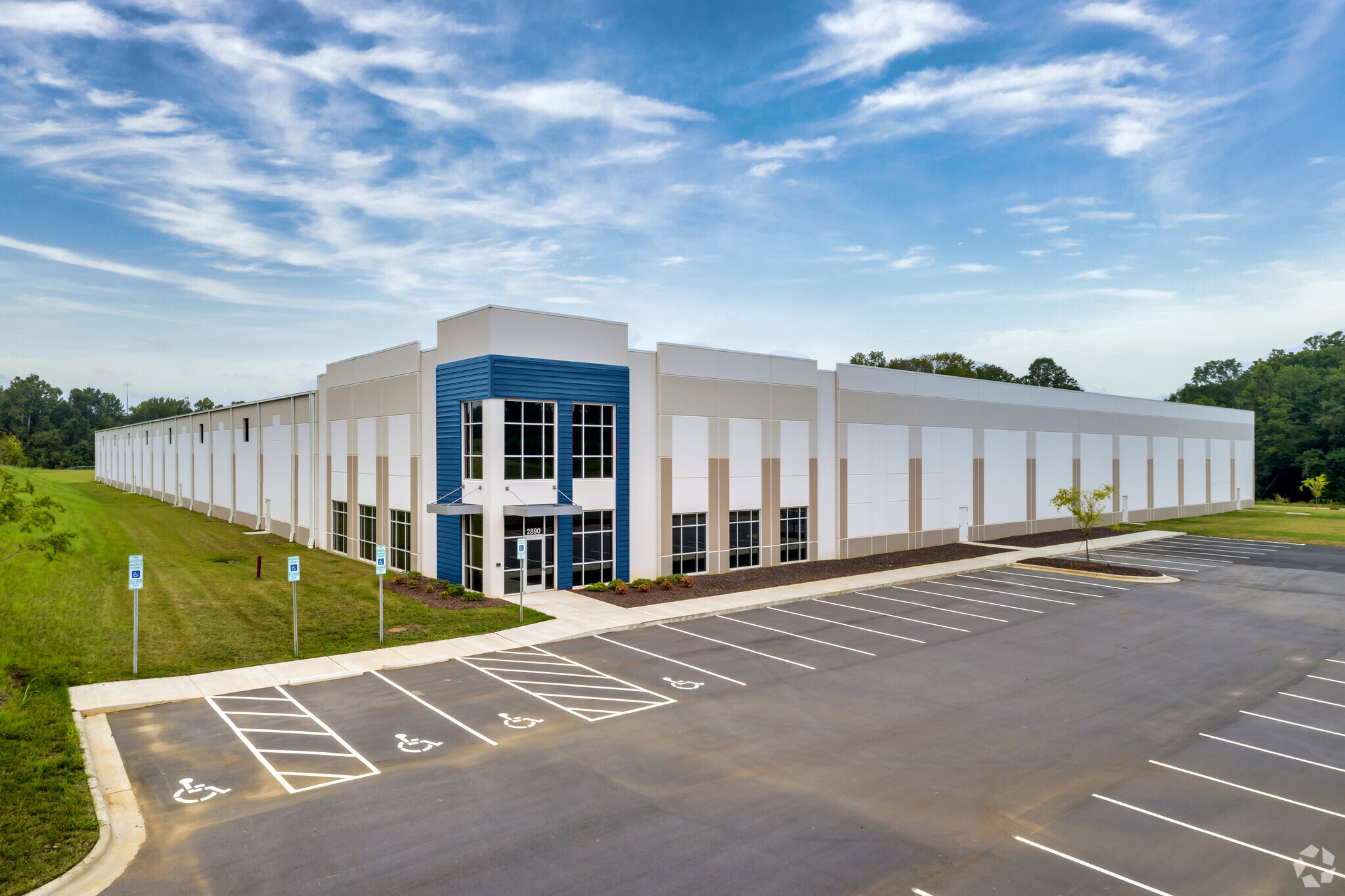 Sunlight Group continues global expansion with new lithium battery facility in North Carolina
Greensboro, North Carolina, 12 October, 2022
Mebane, NC expansion and investment marks another significant company milestone in U.S. market 
$40 million investment to expand NC operations is part of $150 million investment plan for U.S. operations and $560 million global expansion strategy
Fully owned, state-of-the-art 134,000 square foot Mebane facility will provide up to 200 jobs for high-tech and highly trained staff, and have immediate assembly capacity of 1GWh and 3GWh gradually until 2026
New facility will bring best-in-class lithium-ion batteries and battery charging solutions to meet Americas' growing demand
Sunlight Batteries USA, a technology company specializing in innovative industrial mobility and energy storage systems, announces its expansion in the U.S. market with a second location in Mebane, Alamance County, North Carolina. The $40 million investment will create a new and state-of-the-art lithium-ion batteries and battery charging solutions hub to meet growing demand in the Americas market. The new facility will be equipped with five lithium-ion battery assembly lines, including a fully automated one and one dedicated to ESS, whose immediate collective capacity reaches 1GWh and 3GWh gradually until 2026.
Sunlight Batteries USA is a subsidiary of the Sunlight Group, a world-leading technology company headquartered in Athens, Greece. Sunlight's global operations are an integrated network of innovation, manufacturing, assembly, and service hubs that develop next-generation energy storage solutions for off-road applications, serving the industrial mobility, leisure mobility and ESS sectors. The newly-announced $40 million Mebane facility in North Carolina is part of a $560 million global expansion strategy with $150 million dedicated to growing the innovator's tech, production, and service presence in the U.S. market.
Todd Sechrist, CEO of Sunlight Batteries USA, commented, "We are truly excited to continue our expansion in the US, and specifically North Carolina, which represents another milestone in Sunlight's ambitious growth plans for the Americas region. The fully owned 134,000 square foot facility — with an additional 100,000 square foot expansion pad — affords Sunlight the ability to serve the growing demand for lithium-ion battery and charger solutions in the US.  In addition to positioning Sunlight as a partner of choice in the Americas market for meeting sustainability, clean energy, and decarbonization goals, the new assembly center is an exciting opportunity to be an economic engine for the communities in which we live and work, and to provide the brightest possible future for our Sunlight families and neighbors.
The new Mebane operation follows the 2021 opening of a 103,000 sq ft facility in Greensboro focused on lead-acid batteries, currently standing at 1GWh in lead formation and assembly capacity. Sunlight's second plant in the U.S. will add to the company's lithium-ion production capacity utilizing state-of-the-art automated laser welding machinery for modules and complete batteries. A key advantage of this specific production technology is its industry-leading product flexibility. Namely, the automated assembly line is fitted with different interchangeable tools that can be promptly refitted to produce new designs and battery architectures, which significantly reduces changeover time, maximizes effectiveness, and addresses diversified market demands.  
In addition to lithium module and battery assembly, the new Mebane facility will also house the Headquarters of Sunlight Batteries USA, as well as advanced charging and industrial electronics services (Battery Charger Assembly, Parts and Distribution Center) – thanks to Sunlight Group's May 2022 acquisition of PBM SRL, an Italy-based global leader in the production of battery chargers and industrial electronic devices.  
Stakeholder confidence in Sunlight Batteries USA's North American expansion strategy was highlighted when the company received a Job Development Investment Grant (JDIG) approved by the North Carolina Economic Investment Committee in September 2022. The State praised the economic impact of the investment that is estimated to grow North Carolina's economy by $390.7 million over 12 years. The new Mebane facility will create more than 200 jobs for high-tech and highly trained staff in various functions and departments – including sales, marketing, operations, assembly, warehousing, engineering, and customer service. The average salary will approximate $68,000 – well above the current average wage in Alamance County of $46,999. State and local areas will see an additional impact of more than $8.5 million each year from the new payroll.
North Carolina Governor Roy Cooper commented on the awarding of the grant, "Demand is growing for clean energy components like batteries, and North Carolina is at the forefront of this industry of the future. Companies like Sunlight Batteries USA are bringing new jobs and new investment to our state, thanks to our commitment to clean energy and innovation."
Sunlight's U.S. operations are strategically located in the Central Piedmont region of North Carolina to take advantage of the area's skilled workforce and logistical connectivity to major U.S. markets. The Mebane facility specifically, is situated among major interstate highways, multiple TL and LTL carriers, and three ports – all within a few hours driving time.