Go back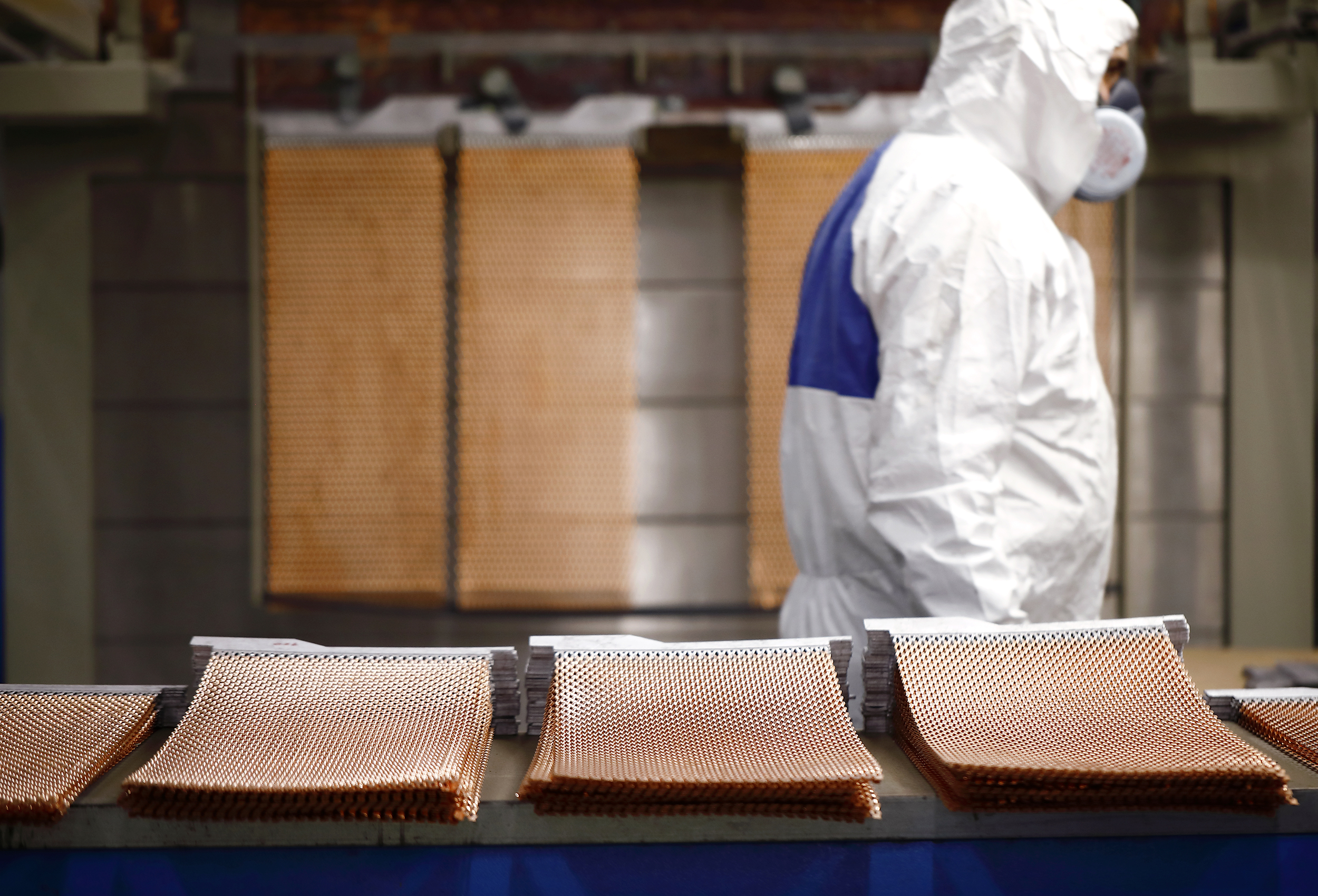 Sunlight setting the standard for lead-acid battery recycling in the EU
Komotini, Greece, 24 November 2021
Sunlight's lead-acid battery recycling plant is expanding in line with the growing demand for its batteries, helping to maintain a sustainable value chain for this type of energy storage technology.
Lead-acid batteries are, to date, the most widely used rechargeable batteries for motive and stationary applications. The global lead-acid battery industry is worth about $65bn and the lead metal value from smelters that mainly recycle used batteries is expected to reach $17.5bn this year (Wood Mackenzie).
Sunlight's lead-acid recycling plant in Komotini
Europe boasts one of the highest lead recycling rates of any region in the world, and Sunlight operates one of the safest and most advanced lead-acid recycling facilities not only in Europe, but globally. Which is why it is used by the company who constructed the facility as an exhibition recycling plant for companies interested in building their own. The plant, located in the Komotini area of north-east Greece, is the first industrial recycling unit in the country to be certified by the EU Eco-Management and Audit Scheme (EMAS).
The Komotini plant produces more than 50% of Sunlight's own lead requirements for making new batteries, thus reducing demand for natural resources, while overall the company covers 80%+ of its production needs from recycled lead. In addition, the plant's advanced facilities guarantee safe operation, as it emits zero liquid emissions, minimal air emissions that are far below the legislation limits, and it handles the minimal (<5%) hazardous solid waste according to Best Available Techniques.
Sunlight's Komotini plant spans a fully integrated approach, per the principles of the circular economy model:
Transparent collection of spent (used) lead-acid batteries
Recycling of batteries, as per international quality standards
Use of recycled materials for producing new lead-acid batteries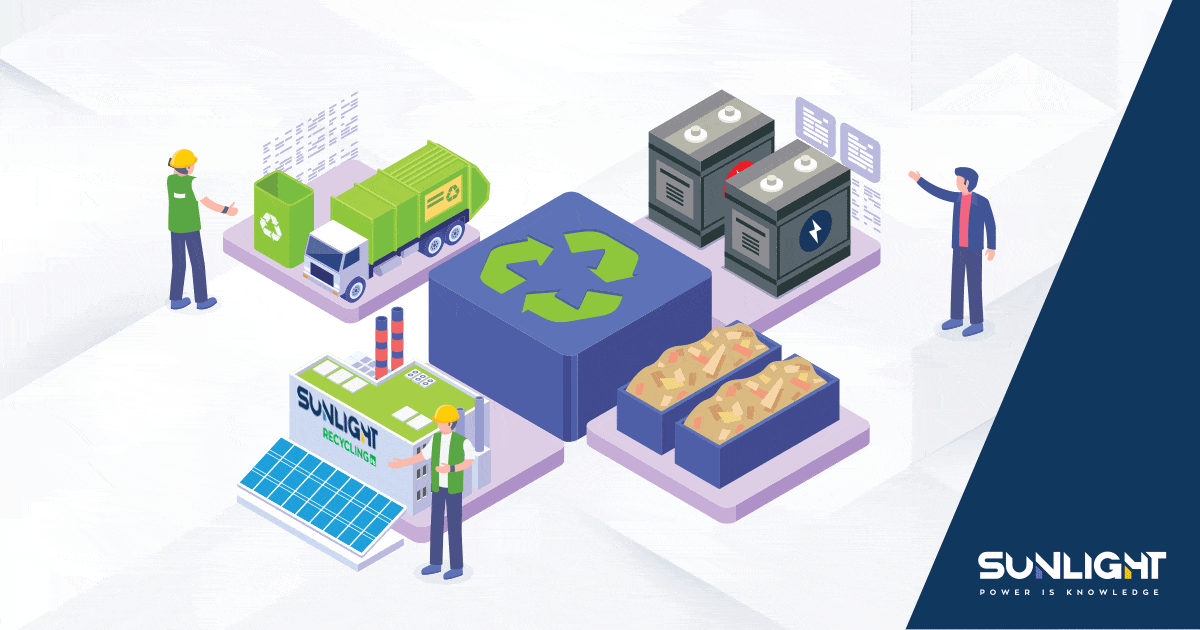 Increasing output to meet demand and regulatory requirements
Between 2015, when the plant opened, and 2021, over 60,000 tonnes of batteries have been treated in Sunlight's recycling unit. The facility is increasing its annual rate of recycling and is expected to reach 100% capacity by 2023, which entails the annual treating of more than 25,000 tonnes of batteries. Moreover, the plant has been designed and built to accommodate a doubling of capacity in future, with investment.
Sunlight collaborates with most of the established waste collection companies in Greece to ethically and transparently source lead-acid batteries. The collaboration has contributed to the country's increasing recycling rate for lead-acid batteries, currently exceeding 50%. A few years ago, the company also launched the "Green Mission" project, to educate and train individuals and companies to recycle their batteries properly – as per domestic and EU regulations.
In addition, Sunlight offers the European market more than 25,000 tonnes of new batteries annually and is also implementing "take back" schemes in markets it operates, such as Italy.
Apart from procuring raw material (lead) for Sunlight's battery manufacturing plant in Xanthi, the company's recycling unit has also developed a sales network and has been certified as an approved supplier by other established battery producers. The Xanthi production unit is supplied with the vast majority of Komotini's output, with the rest supplied to external customers for certain special alloys.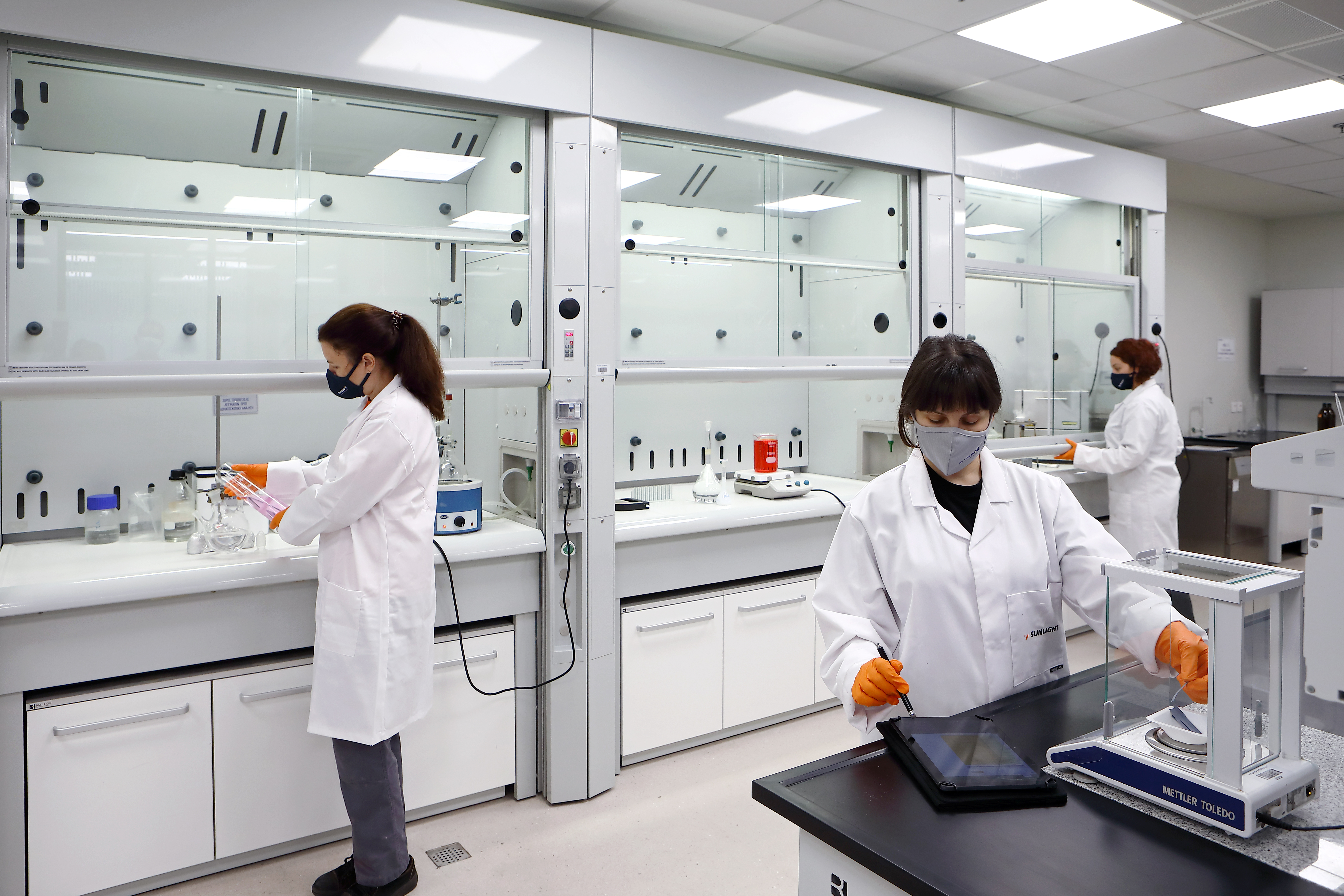 Future: investigating recycling for lithium-ion batteries
Sunlight is combining its 12 years of experience in lithium technology and its scientific team, located in two R&D centres in Athens and Xanthi, to develop specialised and innovative applications in the lithium-ion battery value chain, as well as advanced and sustainable energy storage.
Sunlight's focus is on batteries that use lithium iron phosphate (LFP) technology, which does not include the use of contentious metals, such as cobalt and nickel, helping to ensure lithium-ion technology is sustainable as demand grows and shall continue to grow in the coming years.
In addition, Sunlight's lithium-ion R&D investment is focused on developing higher density batteries with longer lifetimes, which in turn will render them potentially deployable in "second life" applications, maximising their use before they eventually have to be disposed of.
On the recycling side, however, processes are nascent compared with those for extracting metals found within other lithium-ion chemistries. The challenge lies in developing new methods for revitalising and reusing materials in LFP cells.
Sunlight is investigating recycling approaches and processes to identify the most suitable process for LFP as part of its goal to continue applying circular economy principles, already implemented across the Komotini lead-acid recycling operation.
There are adaptable processes based on mechanical treatment of LFP cells, followed by hydrometallurgical processing of active cathode materials, that look promising. Since these processes are at pilot scale today, more insight is needed into their environmental performance and profitability. And Sunlight is committed to keep a close eye on global developments, while exploring the best options for its own way forward.