Sunlight XtremeForce
An ideal choice for operations under extreme conditions. XtremeForce offers a longer operating time and fast charging for multi-shift applications.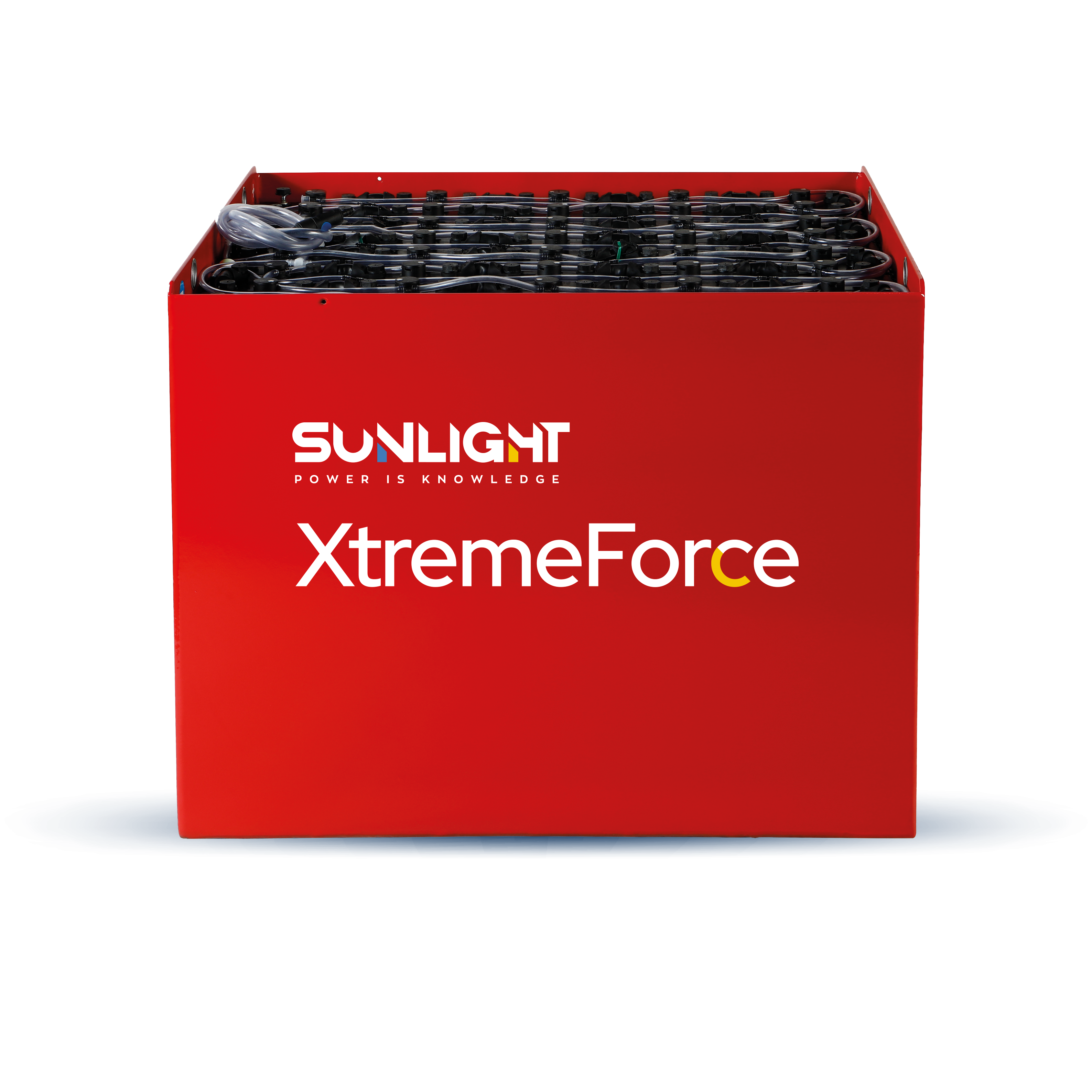 One XtremeForce battery can replace two conventional lead-acid batteries.
By using a copper grid in the negative plates, we achieve reduced internal resistance.
Operation under extreme temperatures
Cold storage, outdoor applications and seasonal business with high activity peaks.
Sunlight XtremeForce
Sunlight XtremeForce product range, based on CSM (Copper Stretch Metal) technology, is able to operate under extreme conditions, offering high energy density for demanding and heavy-duty applications. It can offer longer operating time through its higher energy content as well as faster & opportunity charging through its reduced internal resistance, helping to increase productivity.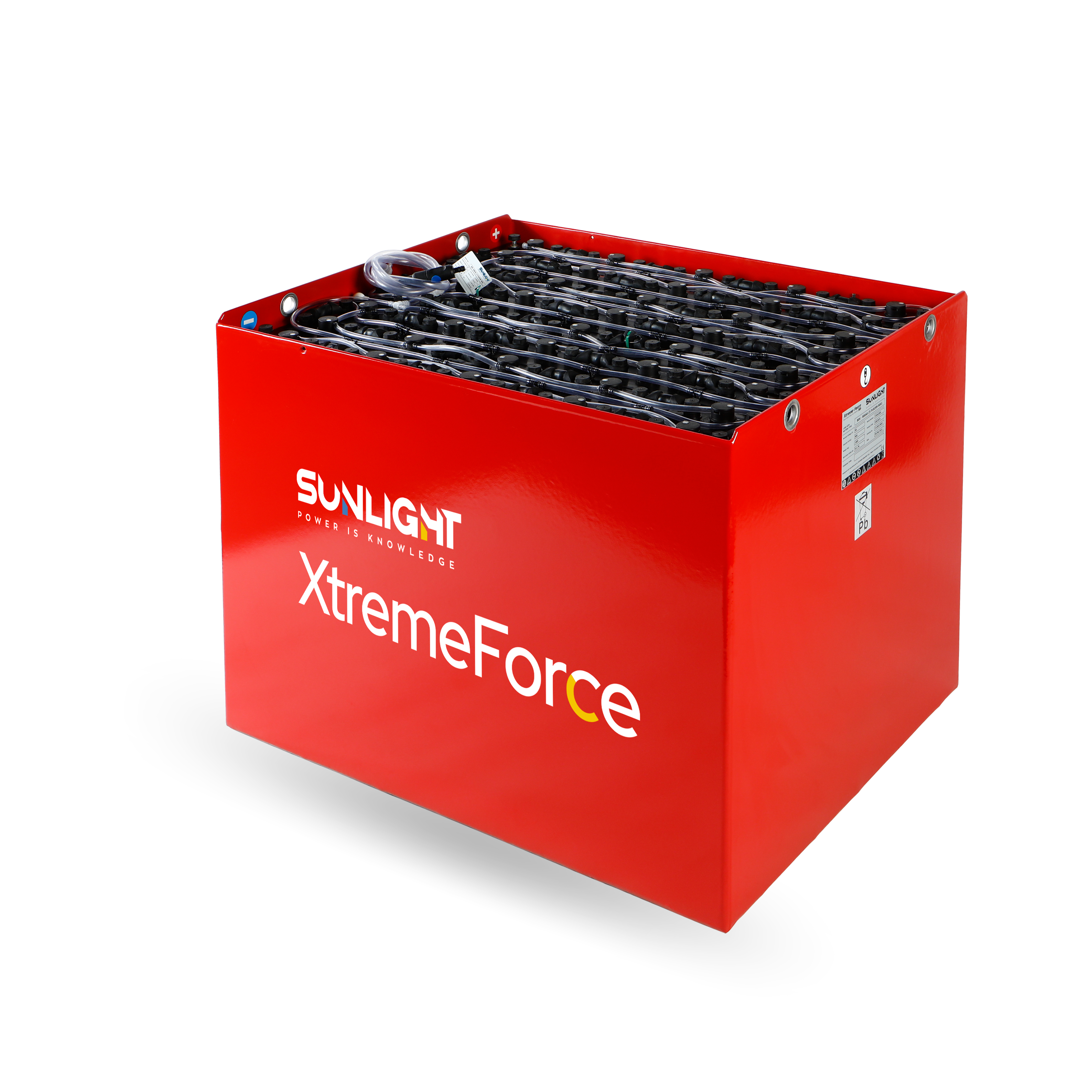 Technical features
| | |
| --- | --- |
| Positive Plates | Tubular |
| Positive Active Mass | Red Lead made from 99.99% Pure Lead |
| Negative Grid | Copper Stretch Metal (CSM) |
| Negative Active Mass | Inhouse Production of Lead Oxide |
| Plate Alloy | Lead Antimony |
| Container | Polypropylene (PP) |
| Lid | Polypropelene (PP) |
| Separator | Enveloped Highly Porous |
| Gauntlet | Non Wooven |
| Bottom Bar | Ultrasonic Welding |
| Terminal | Conical Pole (M10) |
| Tray | Fully Plastic Coated Steel |
| Connectors | Insulated Flexible Bolt-on |
| Bolt | Plastic Headed Bolt |
| Battery Sockets | DIN & Flat Pole Options |
| Exit Cables | Insulated & Flexible |
| Automatic Filling System | Optional |
| Airlift System | Optional |
| Operating Temperature | -20°C έως 45°C |
| Life Cycle | 1500 cycles (80% DoD max, 30°C) |
Benefits
Fast / Opportunity charging
Multiple shift operations
High energy density (heavy duty applications)
Fully recyclable product, circular economy enabler
Certified quality
IEC 60254 - 1

IEC 60254 - 2

DIN 43531

DIN 43535

DIN 43536

DIN 43537 

EN 62485 - 3