Excellent capacity performance
Exceeding DIN standards.
Sealed GEL battery, no water topping up requirements through the entire lifetime.
Product variants available for both vertical and horizontal placement.
Sunlight OPzV range is an advanced lead-acid battery series for energy storage systems. The ideal solution for stand-by applications requiring high levels of safety and reliability.
Sunlight OPzV
The Sunlight OPzV premium series employ VRLA GEL technology making this range the preferred solution for critical environments, where maintenance cost and gas emissions must be minimized. They permit high flexibility in installation.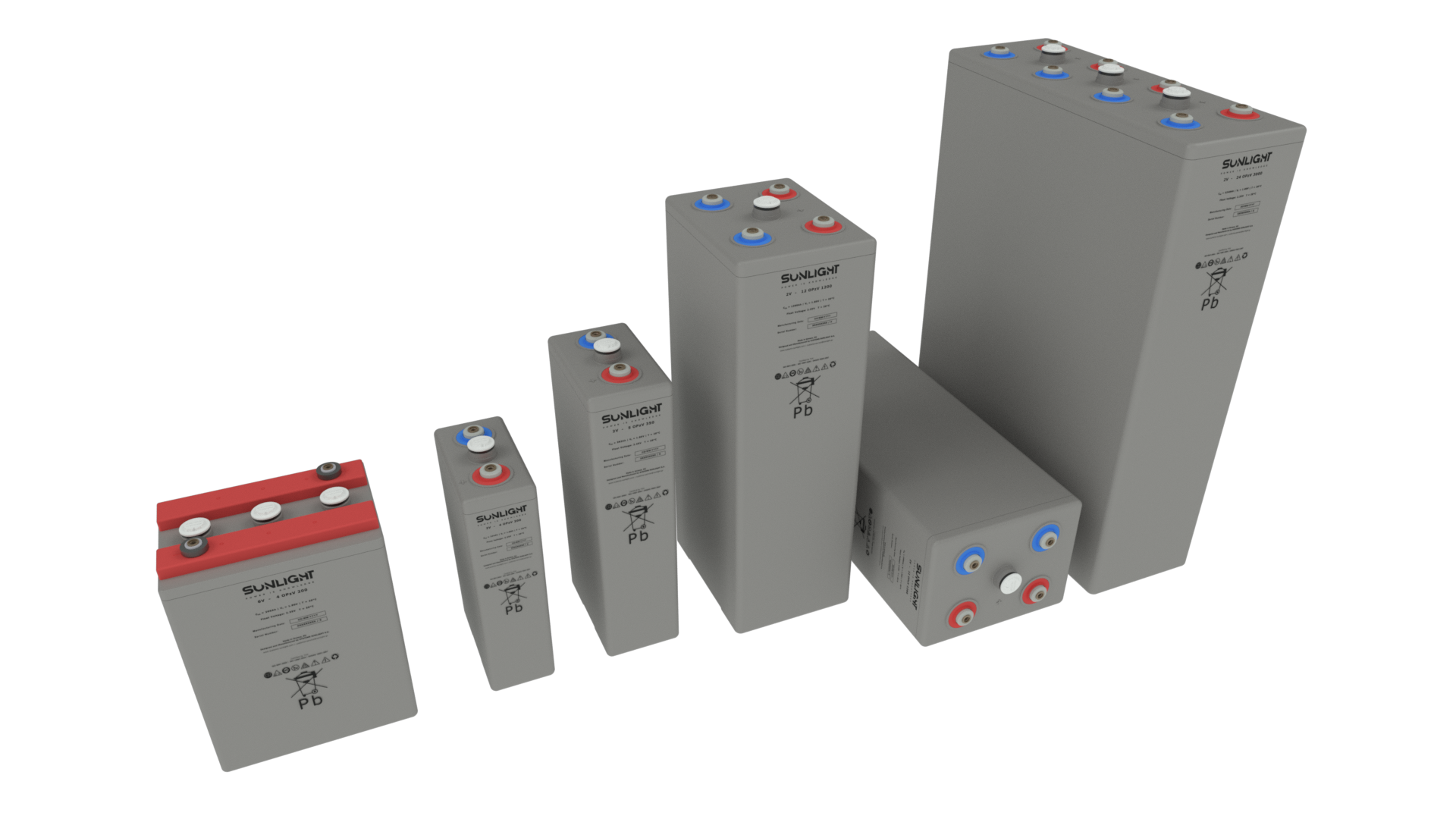 Technical features
| | |
| --- | --- |
| Positive Plates | Tubular |
| Plate Alloy | Lead Calcium Tin |
| Positive Active Mass | Red Lead made from 99.99% Pure Lead |
| Negative Active Mass | Inhouse Production of Lead Oxide |
| Electrolyte | High Purity GEL Form |
| Container | ABS (cells) / SAN (blocks) |
| Lid | ABS |
| Separator | Highly Porous Leaf |
| Gauntlet | Wooven |
| Bottom Bar | Ultrasonic Welding |
| Pressure Relief Valve | Integral Flame Arrestor |
| Terminal | Sliding Insulated Pole (M10) |
| Connectors | Insulated Flexible Bolt-on |
| Bolt | Plastic Headed Bolt |
| Design Life | up to 20 Years |
| Operating Temperature | -20 to 45 Celcius |
Benefits
Reliability and long service life
Fully recyclable product, circular economy enabler
Certified quality
DIN 40742

DIN 40744

DIN 43539-5

IEC 62485-2

IEC 60896-21

IEC 60896-22

UL 1989