Excellent cycling performance
Ideal solution for demanding renewable energy storage applications.
Sealed GEL battery, no water topping up requirements through the entire lifetime.
Product variants available for both vertical and horizontal placement.
Sunlight RES OPzV
Sunlight RES OPzV is a premium battery range, developed for applications requiring regular deep cycle. It is a maintenance-free energy storage solution that offers significant benefits in terms of cost per cycle, combined with the highest level of reliability and performance even for remote installations. They balance the customers' generation and demand profiles and support the transition towards sustainable energy.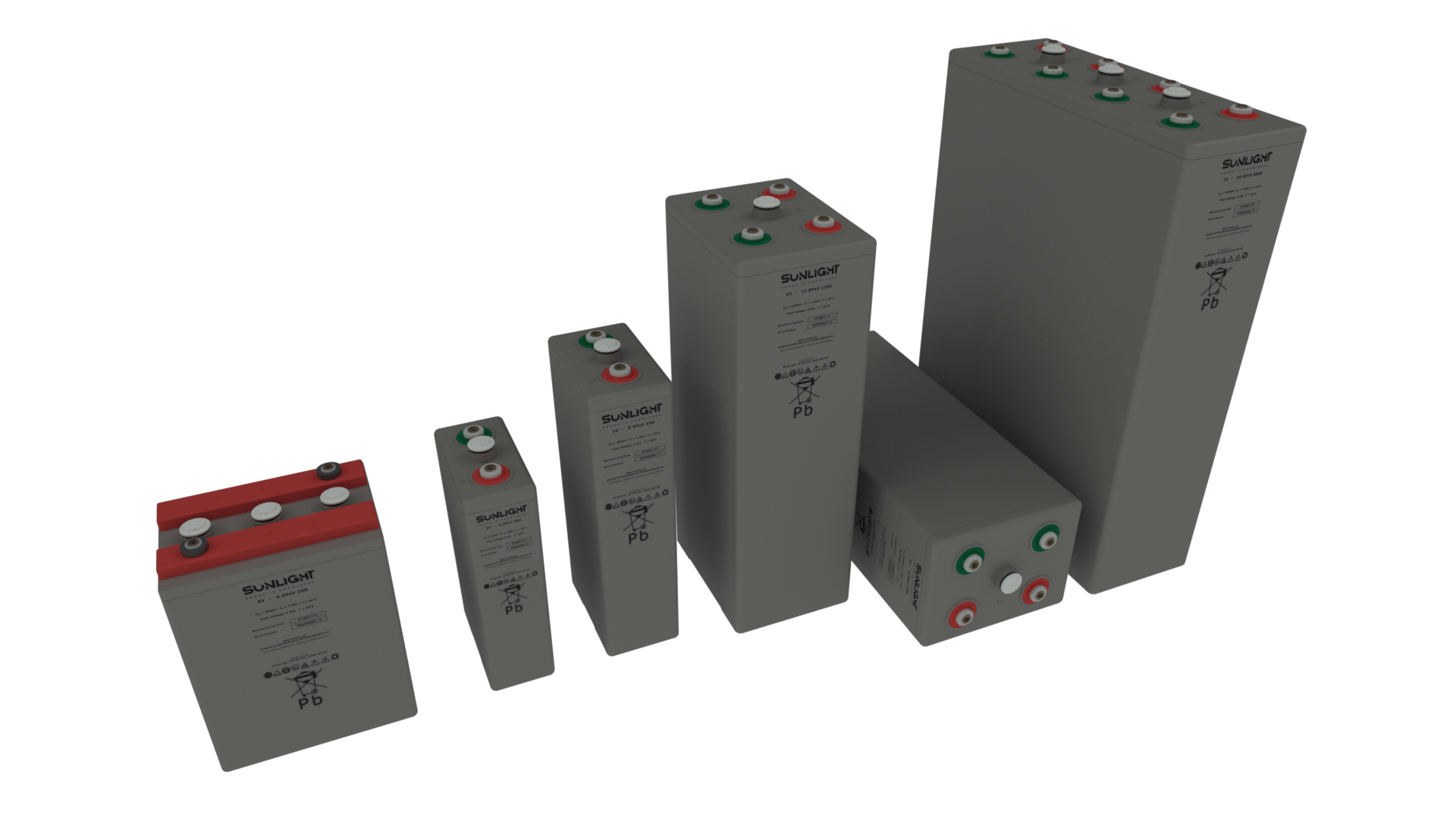 Technical features
| | |
| --- | --- |
| Positive Plates | Tubular |
| Plate Alloy | Lead Calcium Tin |
| Positive Active Mass | Red Lead made from 99.99% Pure Lead |
| Negative Active Mass | Inhouse Production of Lead Oxide |
| Electrolyte | High Purity GEL Form |
| Container | ABS (cells) / SAN (blocks) |
| Lid | ABS |
| Separator | Highly Porous Leaf |
| Gauntlet | Wooven |
| Bottom Bar | Ultrasonic Welding |
| Pressure Relief Valve | Integral Flame Arrestor |
| Terminal | Sliding Insulated Pole (M10) |
| Connectors | Insulated Flexible Bolt-on |
| Bolt | Plastic Headed Bolt |
| Cycle Life | up to 3000 Cycles (50% DoD & 20 °C) |
| Operating Temperature | -20 to 45 °C |
| | |
Benefits
Reliability and sustained performance
Fully recyclable product, circular economy enabler
Certified quality
DIN 40742

DIN 40744

IEC 62485-2

IEC 60896-21

IEC 60896-22

IEC 61427

UL 1989