Sunlight MotionGel
Maintenance-free sealed-type GEL battery ideal for food, pharmaceutical, and chemical industries where hygiene standards are essential.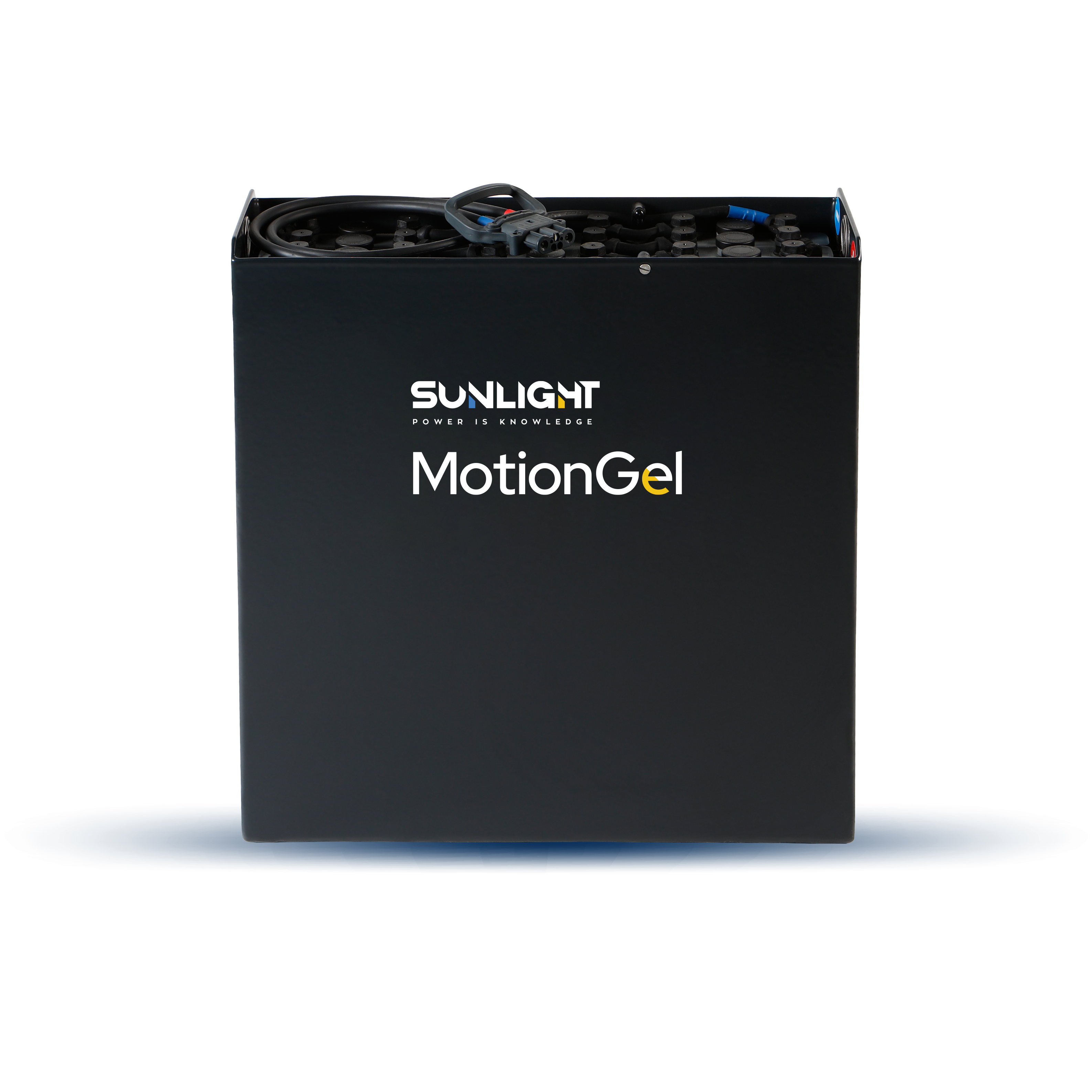 Minimum gas emissions and ventilation requirements.
GEL electrolyte eliminates acid stratification.
Sealed type battery, no water topping up is required through the entire lifetime.
Sunlight MotionGel is a proven VRLA (Valve Regulated Lead-Acid) solution to minimize operating costs & maximize operational safety for industrial mobility.
Sunlight MotionGel
Sunlight MotionGel is the supreme solution for hygiene-sensitive product storage facilities with limited charging space or where maintenance is difficult. GEL electrolyte prevents acid stratification during daily charge-discharge operation prolonging the battery's life time. Its VRLA GEL technology make this range the preferred solution for critical environments, where maintenance effort and gas emissions must be minimized.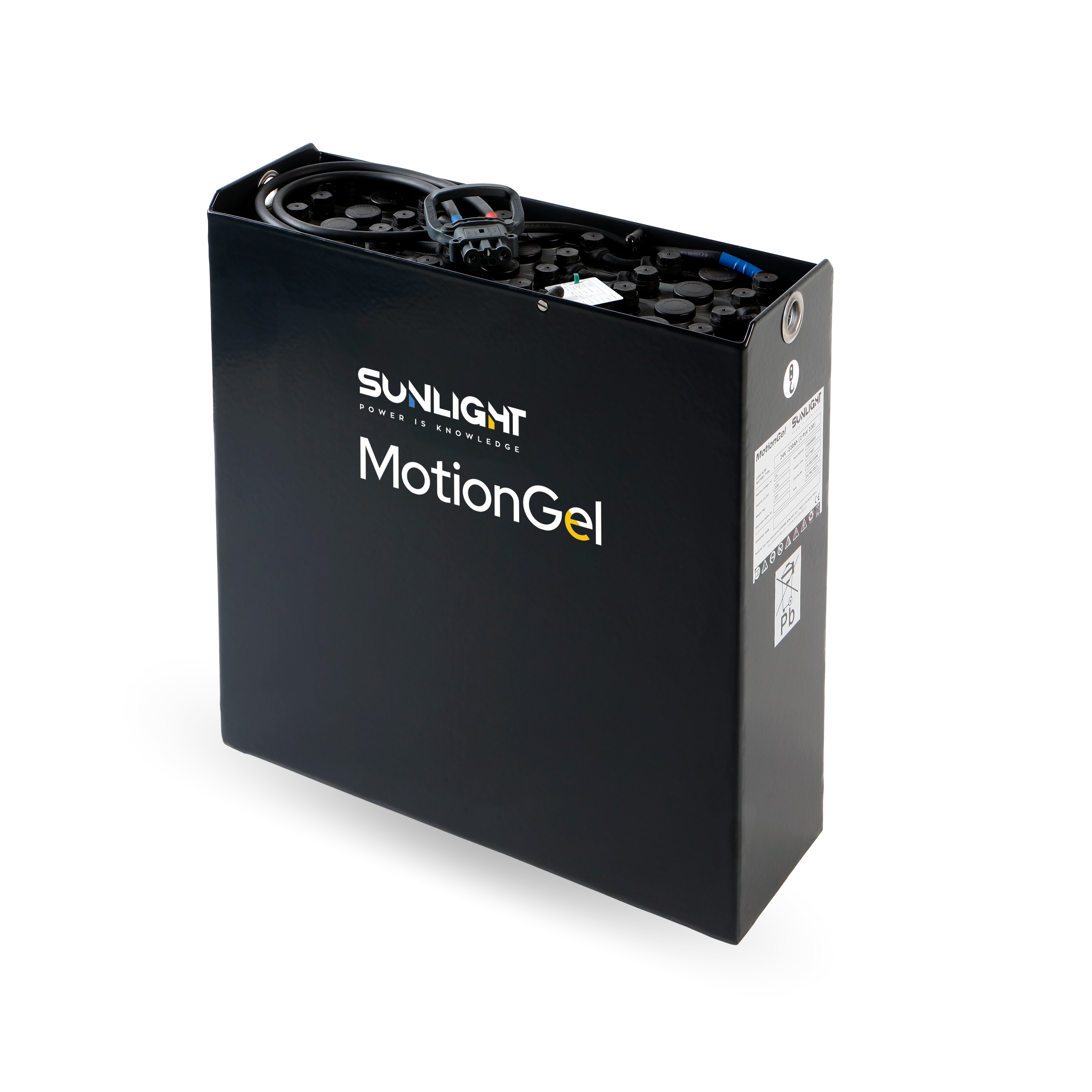 Technical features
| | |
| --- | --- |
| Positive Plates | Tubular |
| Positive Active Mass | Red Lead made from 99.99% Pure Lead |
| Negative Active Mass | Inhouse Production of Lead Oxide |
| Electrolyte | High Purity GEL Form |
| Container | Polypropylene (PP) |
| Lid | Polypropelene (PP) |
| Separator | Highly Porous Leaf |
| Gauntlet | Wooven |
| Bottom Bar | Ultrasonic Welding |
| Pressure Relief Valve | Integral Flame Arrestor |
| Tray | Fully Plastic Coated Steel |
| Connectors | Insulated Flexible Bolt-on |
| Bolt | Plastic Headed Bolt |
| Battery Sockets | DIN & Flat Pole Options |
| Exit Cables | Insulated & Flexible |
| Operating Temperature | -20 to 45 °C |
| Cycle Life | up to 1200 Cycles (60% DoD at 30 °C) |
Benefits
No water topping up required
Fully recyclable product, circular economy enabler
Certified quality
IEC 60254 - 1

IEC 60254 - 2

DIN 43531

DIN 43535

DIN 43536

DIN 43537 

EN 62485 - 3