Πίσω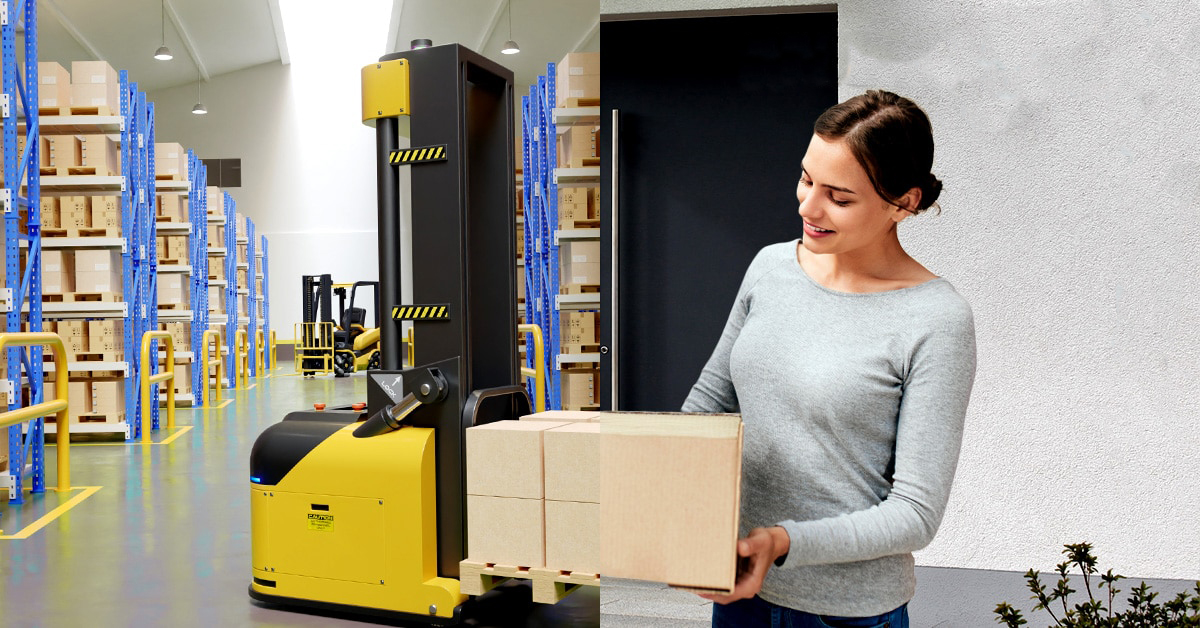 Opportunities for innovation in logistics and supply chains
Covid-19 has accelerated the e-commerce evolution in retail. US e-commerce penetration rose to more than 25% in April 2020 from 15% at the end of 2019, an adoption rate that would otherwise have occurred over several years.
Supply chains and logistics operations have been on the front line of the pandemic, keeping goods moving despite disruptions and volatility, which has in turn accelerated the need to innovate. The DHL Logistics Trend Radar report, which looked at trends potentially influencing logistics, identifies 14 technology developments that could see greater uptake as a result of the pandemic's impact on supply chains. As well as big data analytics, 3D printing and augmented and virtual reality they include self-driving vehicles.
While automated guided vehicles (AGVs) have existed for decades, increasingly supply chains are tending to prefer smarter and more dynamic autonomous mobile robots (AMRs), the report notes. In indoor spaces, forklifts and tuggers are the primary target of autonomy, with market players providing versions of driverless vehicles for moving pallets and cages.
Demand for automated forklifts is expected to rise from 0.3% of all forklifts shipped in 2019 to 5% by 2023 (Robotics Business Review).
In the coming decade lithium batteries are expected to be the leading technology to power forklifts.
Other trends are also influencing the direction of logistics, a key one being sustainability, driven by policies and corporate-led goals that are focused on decarbonising sectors other than energy generation. This could potentially boost demand for lithium ion battery forklifts, not only as emissions-free alternatives to ICE forklifts but because they require less energy to power than lead acid battery powered equivalents.
Sunlight's battery management system has been developed to optimise the performance of lithium ion batteries in demanding applications such as forklift trucks. Our Active Balancing innovation can extend cell life and battery life cycle, realising more energy savings as well as increased system runtime and efficiency.
With our strong R&D team the best is yet to come…