Go back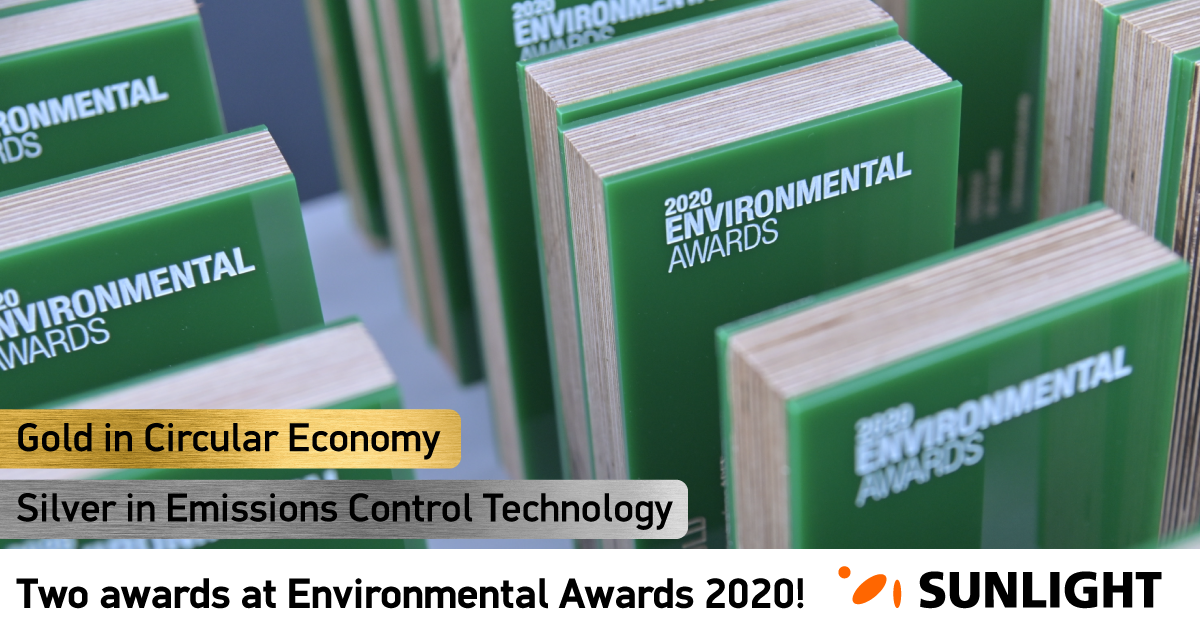 Sunlight Group: Double distinction at the Environmental Awards 2020
Sunlight won the gold prize in the "Circular Economy" category and silver in the "Emissions Control Technology" category
Sunlight Group, a member of the Olympia Group, won gold and silver prizes in this year's Environmental Awards. The top technology company in production of batteries for the energy storage sector, upholding closely the Circular Economy principles, centers its operations around correct environmental conduct. Bearing in mind the business opportunities being created by sustainable development and the multiple benefits for protection of the environment, SUNLIGHT's circular economy model was recognized for the methods it employs to reduce its environmental footprint.
SUNLIGHT won the gold prize in the "Circular Economy" category, singled out for the circular economy business model it implements through the most technologically advanced recycling plant in Europe, which it operates in Komotini, meeting over 60% of the company's total lead needs for the production of new batteries. The company also won the silver prize in the "Emissions Control Technology" category for use of the most innovative technologies to control emissions, which, based on the strictest certification standards in the world, enable the company to achieve top environmental performances of zero emissions and minimal waste production.
SUNLIGHT's double distinction in the "Resource Sustainability" section of this year's Environmental Awards reconfirms the company's commitment to the principles of sustainable development and its effort to strike a balance between its growth, environmental management and social progress.