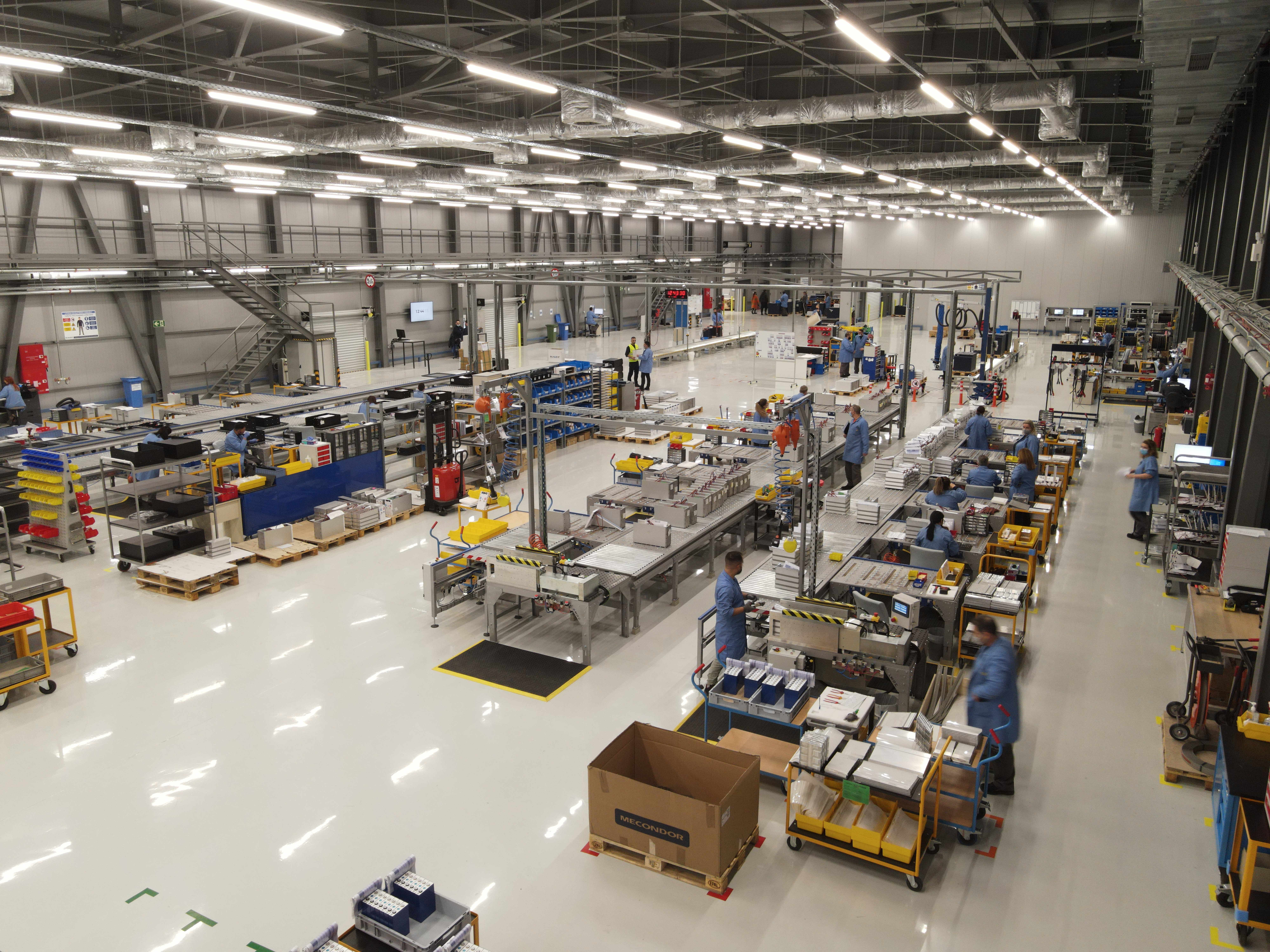 Our Group
Everyone has a story; Ours is unique
A global technology company, and manufacturer of industrial batteries and Energy Storage Systems
Years
of experience in the energy sector
Continents
and 14 countries
Employees
across the organization
R&D Hubs
across the organization
Serving very demanding global sectors
Our history
Skip to end of carousel
August 2023

Sunlight Group acquires 100% of A. Müller GmbH.

July 2023

Sunlight Group acquires 100% of Triathlon Holding!

June 2023

Sunlight Group invests in Logbatind and further establishes itself in the Iberian market.

February 2023

Sunlight Group establishes strong presence in Israel and MENA region via the acquisition of Israeli Industrial Batteries.

February 2023

Following clearance from competent authorities, the acquisition agreement for 51% of Triathlon Holding by Sunlight Group has been closed.

January 2023

Sunlight Group joins the United Nations Global Compact initiative!

December 2022

Sunlight Group-Triathlon Holding GmbH mega deal transforms industrial batteries landscape. Sunlight agrees to acquire 51% of Triathlon.

November 2022

Sunlight Group increases lithium-ion capacity to 3.2GWh with automatic production lines from Manz AG.

October 2022

Sunlight continues global expansion with new lithium battery facility in Mebane, NC. Sunlight Technosystems acquires Netelco's production line of metal cases.

August 2022

Sunlight Group completes acquisition of Sunlight European Battery Assembly (SEBA) and Sunlight Italy

July 2022

Sunlight Group continues its robust expansion plan via the acquisition of 51% of the share capital of A. Müller GmbH.

May 2022

Acquisition of 80% of PBM S.R.L. by the Sunlight Group

January 2022

Sunlight signs an acquisition agreement for 70% of Technoform, a Kilkis-based company that designs and manufactures state-of the-art molds and components.

2021

Launch of inaugural "RISE to the Challenge" development program.

2021

Additional €50m investment boosts production capacity to 7GWh by Q3 2022

2020

Seagull SA and Sunlight Group are joining forces for a strategic partnership, resulting in the provision of an integrated lithium battery solution that will cover the energy needs of the new, modern storage and distribution centres of SEAGULL SA in Attica and Thessaloniki.

2019

Subsidiary establishment in the United States of America

2019

Sunlight Group develops the first "smart" Lithium battery for eIVs (electrical Industrial Vehicles), dynamically entering the up-and-coming lithium battery market

2018

We receive EMAS certification for our Recycling plant. Also, a new Assembly Hub operates in Verona, Italy to better serve our partners.

2018

Sunlight Group absorbs Sunlight Recycling, attaining better synergies.

2018

Sunlight Group's Industrial Complex is fully rebuilt with improved infrastructure and new machinery

2017

1.94 mil. batteries – new production record and € 194.5 mil. annual turnover.

2017

Sunlight Group's employees: 820

2016

Sunlight Group's employees: 757

2016

Environmental initiative of companies from various sectors aiming to achieve proper lead-acid battery recycling. The Green Mission is a SUNLIGHT RECYCLING's initiative. - € 153.9 mil. annual turnover

2015

Sunlight Group's employees: 620

2015

Certification to ISO 14001 (Environmental Management System) for Sunlight Recycling

2014

Sunlight Group employees: 565

2014

Launch of Sunlight Recycling, a state-of-the-art European lead battery recycling plant in Komotini.

2014

€ 120 mil. annual turnover

2013

€ 96.2 mil. annual turnover - Sunlight Group's employees: 430

2011

Foundation of ALSE (Advanced Lithium Systems Europe) company through a joint venture with the German ATLAS ELEKTRONIK GmbH

2010

Completed the expansion of the factory and the supply chain and transportation management centre in Xanthi.

2008

Production of 1,000,000 industrial-type batteries, by expanding the equipment (2 automated COS assembly lines, along with Inbatec machinery). - Installation of specialized systems in the manufacturing plant's production areas

2006

Spin off the industrial sector from GERMANOS S.A. and establishment of SYSTEMS SUNLIGHT S.A company.

2004

Certification to OHSAS 18001 (Health & Safety System for human resources)

2002

New closed-type lead industrial batteries (VRLA) production line

2001

Certification to the ISO 14001 (Environmental Management System) Installation in Crete of the first interconnected photovoltaic station in Greece, with installed power of 168 KWp

2000

Commencement of vertical production of submarine and OPzS/OPzV industrial type batteries

1997

Certification to ISO 9001 (Quality Assurance System)

1995

Design and production of dry cell batteries, using Zinc – Chloride –technology, which are friendly to the environment (without mercury).

1991

Acquisition of the battery manufacturing plant located in Neo Olvio, in Xanthi, by GERMANOS S.A.
Innovation stems from our R&D Team