Go back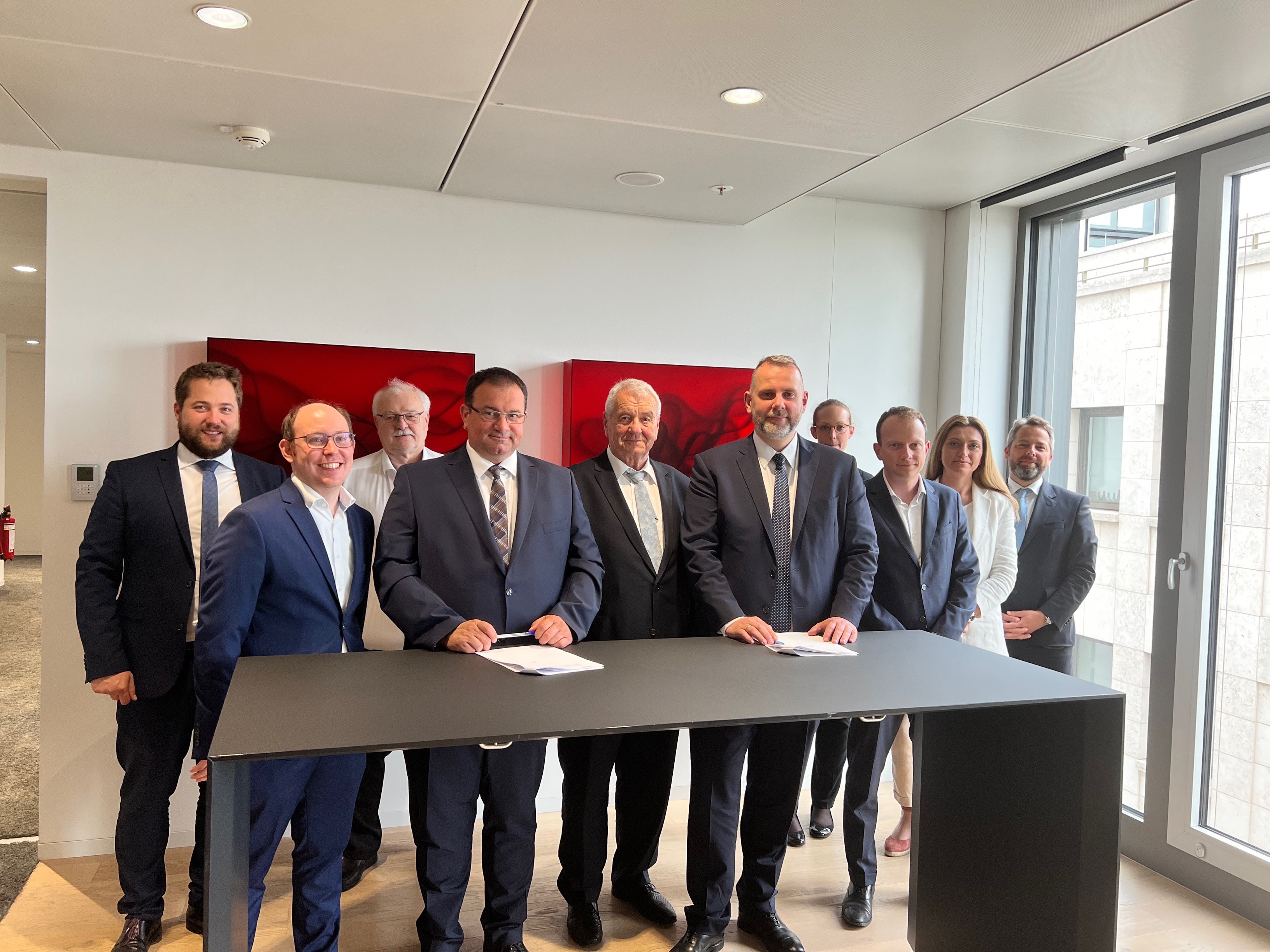 Sunlight Group acquires 100% of A. Müller GmbH
Primstal, 09 August 2023
The announcement follows the initial agreement for the acquisition of 51% of A. Müller GmbH by Sunlight
Sunlight Group Energy Storage Systems, member of Olympia Group and global technology company specializing in innovative industrial mobility batteries for the intralogistics sector and Energy Storage Systems for renewables, announces the acquisition of 49% of A. Müller GmbH's share capital. 
Following last year's agreement for the acquisition of A. Müller GmbH's 51%, Sunlight acquires the remaining 49% of the shares in an effort to unify its business presence in the strategic sectors which has decided to focus. The holding of 100% of A. Müller GmbH has the potential to maximize synergies in sales, warehousing and assembly operations for the benefit of customers, shareholders, stakeholders and the more than 3,200 employees of Sunlight Group. The acquisition is in line with the One Group strategy which emphasizes a more platform-based approach regarding its operations.
Mr. Erik Müller will persist in his role as Managing Director of A. Müller GmbH and the associated group of companies, managing their businesses in line with the Sunlight Group's target to become One Company. Within the new framework, there will be a pronounced focus on the continued global expansion of semi-traction batteries. This strategic focus underscores the commitment to develop international markets and build a strong presence there.
Commenting on the developments, Lampros Bisalas, CEO of Sunlight Group and Executive BoD member, stated: "We are particularly proud and excited that our long-standing cooperation and partnership with A. Müller GmbH is taking its next step with this agreement. A. Müller GmbH's experience and expertise in the battery business will contribute to our Group's core values and facilitate our growth as a modern and innovative technology company. I am certain that Erik Müller and his team will continue making a great contribution with their invaluable experience and expertise; we look forward to further working with Erik to achieve optimal growth for Sunlight Group at all levels."   
Martin Hartmann, Group Chief Commercial Officer for industrial mobility, added: "I'm thrilled that A. Müller GmbH is now fully embedded in the Sunlight Group's ecosystem and that we can optimally leverage our combined strength in the light traction and automotive businesses as well as to continue its substantial achievements in the industrial motive power segment. The successful collaboration so far has shown what a great asset A. Müller GmbH can be to our One Group concept. Furthermore, I should note that Mr. Erik Müller's experience in our sector and in the markets, we operate is nothing less than vital for our long-term success for our people, customers, and stakeholders."
Erik Müller said about the agreement: "This agreement will create new opportunities as we focus our resources and attention on specific business segments and consolidate the relevant businesses of Sunlight Group under one stronger Subsidiary of the Group with substantial growth prospects. I'd like to wholeheartedly thank Sunlight Group for their continued trust, support, and exquisite cooperation. A new day for us and our clients is here, and we should focus our energy to become more relevant for them." He also expressed excitement for the new chapter, building upon the legacy he and his family have established over the past years.