Go back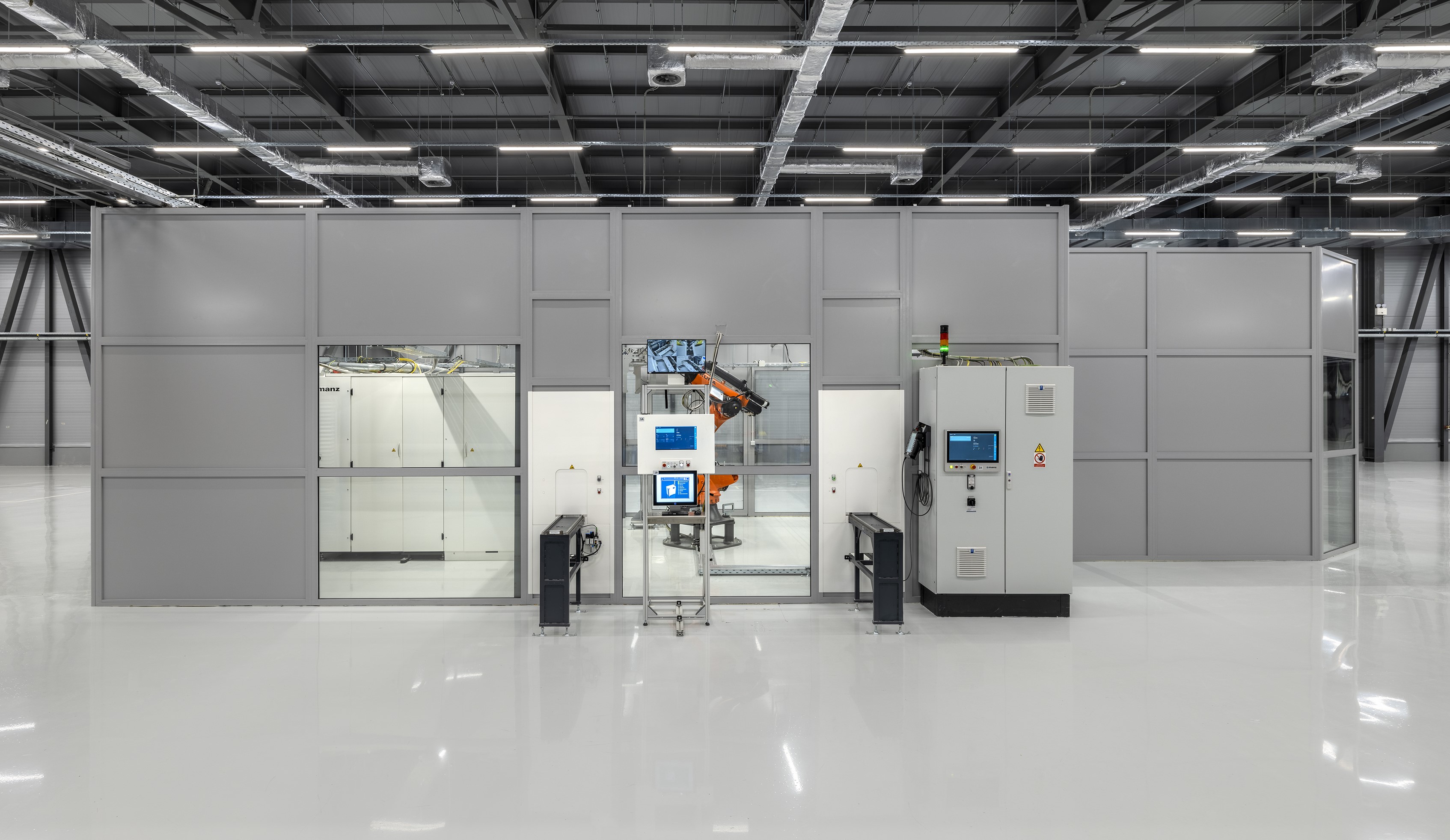 Sunlight Group increases lithium-ion capacity to 3.2GWh with automatic production lines from Manz AG
Athens, Greece, 23 November 2022
Increase in production capacity to meet growing global battery demand for top-quality lithium products
Sunlight Group expands production of lithium-ion batteries with four highly automatic assembly lines from Manz AG, installed across its facilities in Greece and the US.
The multi-million investment in lithium-ion batteries increases Sunlight Group's relevant production capacity up to 3.2 GWh annually for industrial mobility and ESS-related products.
The new automatic lines are co-developed by the two companies and can be promptly re-adjusted to produce different designs and battery architectures, offering great production flexibility.
They are the first laser welding lines to combine high automation and great flexibility across different cell and module sizes.
First of four assembly lines is commissioned in the company's industrial complex in Xanthi since August 2022.
Sunlight Group Energy Storage Systems (Sunlight Group) a technology company specializing in innovative industrial mobility and energy storage systems, announces the expansion of its lithium-ion batteries production capacity up to 3.2GWh a year via the installation of four automatic assembly lines across company facilities in Greece and the USA. The equipment and machinery are procured from Manz AG, a leading multinational technology engineering company, and constitute a multi-million investment from Sunlight.
Production line specialist Manz AG is providing four automatic lines to Sunlight Group's plants, with three being installed in the company's industrial complex and main manufacturing unit in Xanthi, Greece and one in its newly-established lithium-ion assembly facility located in Mebane, North Carolina. The first line in Xanthi has been commissioned since August 2022, pending pre- and after-welding installation, and will be soon ramping up production, whilst the remaining three lines will have been installed by Q3 2023. Operation of all four new lines is estimated to drive the collective assembly capacity of Sunlight lithium-ion batteries for industrial mobility and ESS to 3.2 GWh/year.
The assembly line is a critical linchpin in the manufacturing process in which the components of the battery are assembled into a complete battery system to the exact specifications required by the customer. As various sectors of the global economy continue to electrify and adopt lithium technology, the demand for bespoke energy storage solutions also increases.
A key advantage of Sunlight's new automatic lines is their great production flexibility combined with high automation. They are fitted with different interchangeable tools that can be recalibrated within a matter of minutes to produce different designs and battery architectures. And thus, address diversified market demands, while reducing idle time and, consequently, costs. This unique feature is a result of the extensive co-development work from Sunlight Group and Manz over a period of 15 months to ensure that the lines are absolutely tailored to the latter's production needs for now and the future.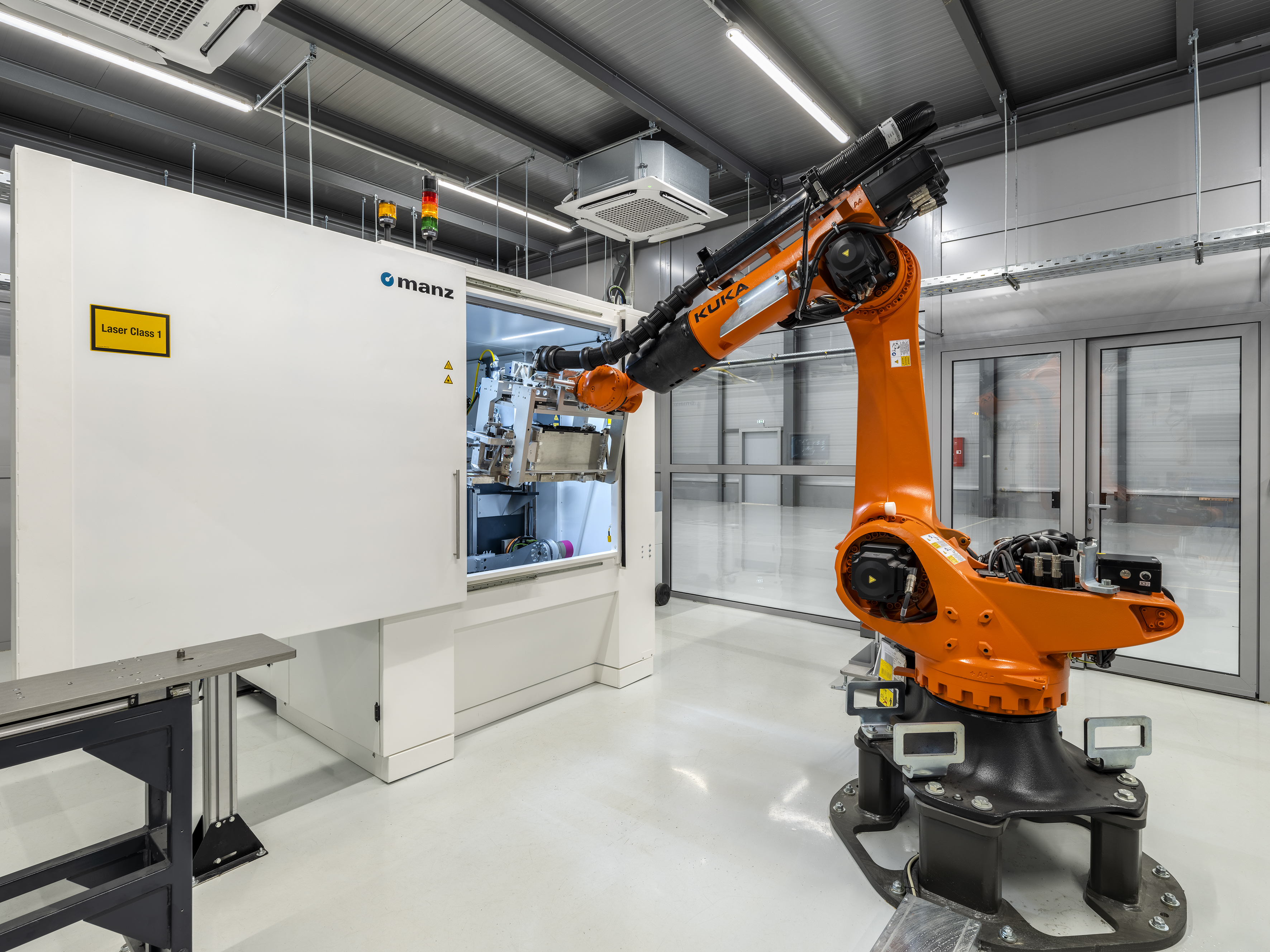 Commenting on the development, Lampros Bisalas, CEO of Sunlight Group Energy Storage Systems, said: "Sunlight methodically implements a gigantic investment plan which brings the company in the forefront of global battery developments, in both lithium-ion and lead-acid technologies. The decision is clear: for Sunlight Group to become the undeniable choice of our customers when it comes to technology development, modern supply chain, and manufacturing capabilities. This very significant order, the biggest single order for such equipment in the industrial arena in the western hemisphere to date, proves that we have both the vision and the balance sheet to support our plans. We remain focused on serving our customers and offering high technology products and timely deliveries at competitive costs. I am also proud of our R&D division that managed to co-develop such a line along with our partners at Manz and achieve this great result. The Xanthi plant becomes a true gigafactory with installed capacity exceeding 12GWh per year across lithium and lead, while our Mebane facility in North Carolina becomes the epicentre of the US industrial lithium developments as the most modern, technologically advanced, and highest capacity assembly plant of its kind in the country. All our investments are geared towards meeting the increasing needs of our customers and we remain extremely focused on that."  
Martin Drasch, CEO of Manz AG, noted: "With our decades of experience and innovative strength in high-tech engineering and battery production solutions, we have established ourselves as experts and specialists in the smart technology battery production line sector. We're therefore delighted to partner with a company like Sunlight Group and support their ambitious growth. Sunlight is helping fulfil a global demand for electrification at a rapid pace, and we are providing them with quality and advanced solutions to assist in this effort for a sustainable future. Thanks to the close collaboration between the Sunlight and Manz project teams, especially during the development phase, we were able to co-develop an exceptionally efficient and flexible production line which enables our partner Sunlight to produce a variety of different battery modules through simple format parts change in the future. In addition, the tracking and tracing of product relevant data, as well as the evaluation and visualization of the uptime, performance and yield have been in the focus of our joint development."
The new production lines procured by Sunlight feature cutting-edge automatic laser systems in which lithium-ion battery cells are welded into high-strength, state-of-the-art modules, ensuring maximum quality, durability, and process stability in welding. They also cover the entire process of module assembly – including the surface evaluation and testing of cells, stacking, and an automatic end-of-line tester of the final product.
In addition, the new automatic lines offer live monitoring features. Meaning, that the overall performance of the machinery comprising each line is monitored by innovative smart technologies, including Artificial intelligence. These smart tools collect, analyze, and share data from each production stage and from the continuous testing of the product, enabling Sunlight Group to improve its manufacturing processes and maximizing the safety, quality, and traceability of its products.
This is an important investment in line with Sunlight Group's business plan to expand production capacity in its facilities worldwide, especially in high technology lithium-ion products. Thanks to the new production lines, as well as overall investments in automation, technology and operational excellence, the company will continue offering global markets high quality integrated lithium-ion batteries for industrial mobility, leisure mobility, and energy storage systems.