Go back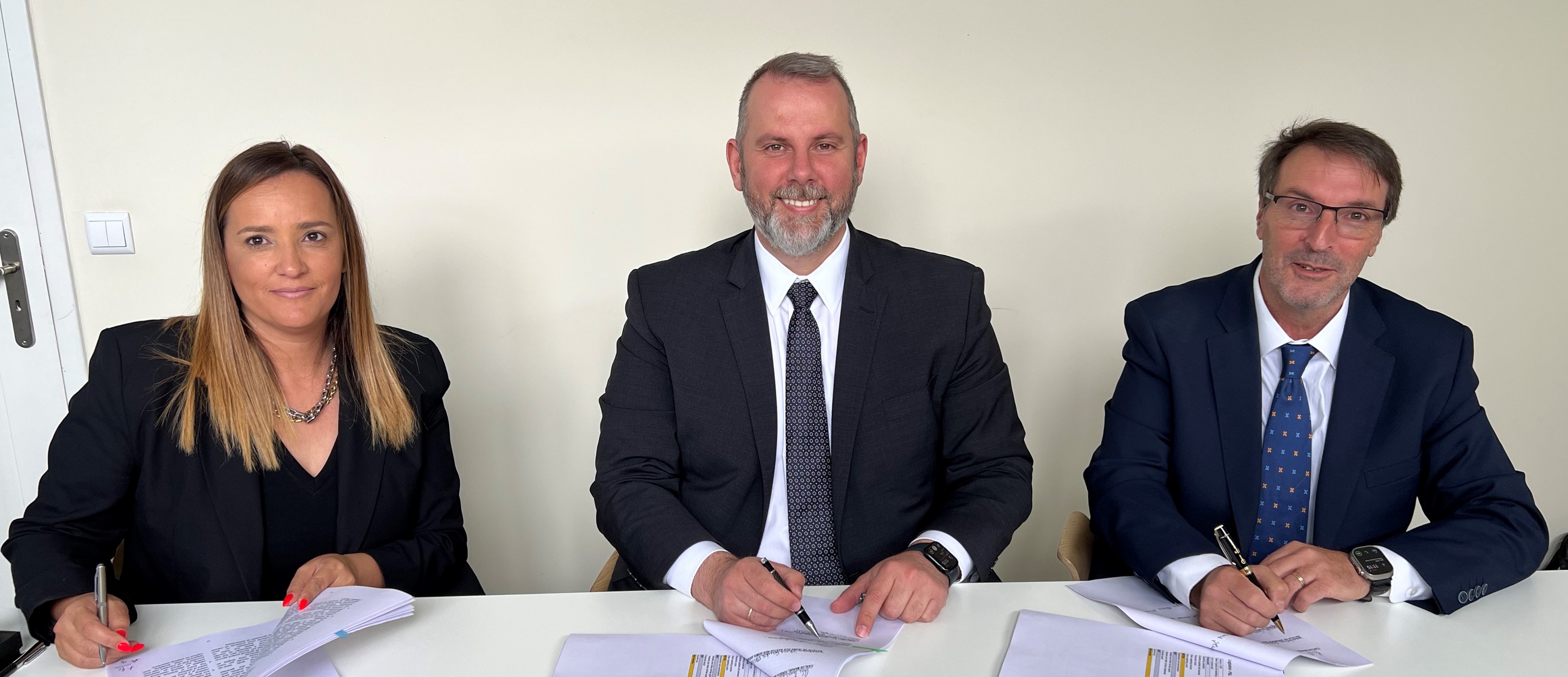 Sunlight Group invests in Logbatind and further establishes itself in the Iberian market
Braga, Portugal, 08.06.2023
Sunlight Group, a member of Olympia Group and global technology company specializing in integrated and innovative off-road mobility batteries for the intralogistics sector and Energy Storage Systems for RES, continues expanding its activities and operations. Most recently, the company signed an agreement to invest in its Portugal-based longstanding partner,Logbatind – Logística de Baterias Industriais, Lda, by subscribing to the latter's share capital increase. This results in Sunlight Group acquiring 65% of Logbatind and thus solidifying its presence and footprint in the Iberian region, where it also operates the subsidiary Sunlight Baterías España.
The business presence of the Jantarada family, shareholders of Logbatind, in Portugal has been growing since they became involved in the energy storage market in 2001. From 2005, the family has been a trusted and committed partner for Sunlight and that partnership has flourished even further since the incorporation of Logbatind in 2013. The company, which specializes in the sale of industrial batteries and chargers, also provides assembly, repair, and maintenance for those products. As of 2022, Logbatind is one of the most recognized companies in Portugal for the services it provides to its customers in the ever-growing energy storage market.
The investment agreement between the two parties was signed on 7 June 2023 in Braga, Portugal by Lampros Bisalas, CEO of Sunlight Group Energy Storage Systems, and members of the Jantarada family. Mr. Carlos Jantarada shall remain at Logbatind as Managing Director, while also taking on the role of Executive Director at Sunlight Baterías España, using his extensive experience to lead growth efforts across the Iberian market. Mr. Jantarada and his associates will focus on expanding Sunlight's geographic and product coverage in the Spanish market, by complementing the activity of existing dealers. At the same time, Sunlight Group and Logbatind shall continue their autonomous commercial operations, while collaborating and leveraging synergies to optimally service local customers. 
Commenting on the agreement, Lampros Bisalas, CEO of Sunlight Group, noted: "We are very excited to solidify a long-standing relationship with a valued partner and keen to work together to explore significant opportunities in the Iberian market. Sunlight Group's product portfolio is wide, diversified, and innovative. We aim to grow our lead-acid market share in the area and, more importantly, establish ourselves as turnkey providers of quality lithium products – for industrial mobility and Energy Storage Systems applications. To accomplish that, we rely on the valuable experience of the Jantarada family and are ready to support them with our extensive expertise, to maximize their potential and further grow the company. In closing, I'd like to warmly thank Carlos and Natália Jantarada for their trust in the vision of Sunlight Group, which informed the decision to continue this business journey together."
On behalf of Logbatind, Carlos Jantarada stated: "We have been partners of the Sunlight brand for over 18 years. This partnership has evolved beyond mere business; it has become an inseparable part of our extended family, because Sunlight has always stood by values close to ours – trustworthiness and excellence. We felt fulfilled upon being approached to collaborate in a transformative new venture and play an integral role in Sunlight's ambitious expansion strategy. We couldn't be any happier or prouder to now be a part of the Sunlight Group, and we hope this will lead us to greater heights together. For the trust placed in us to take this project forward, I'd personally like to thank someone I consider a friend after many years of hard work alongside him; Lampros Bisalas, CEO of Sunlight Group."