Go back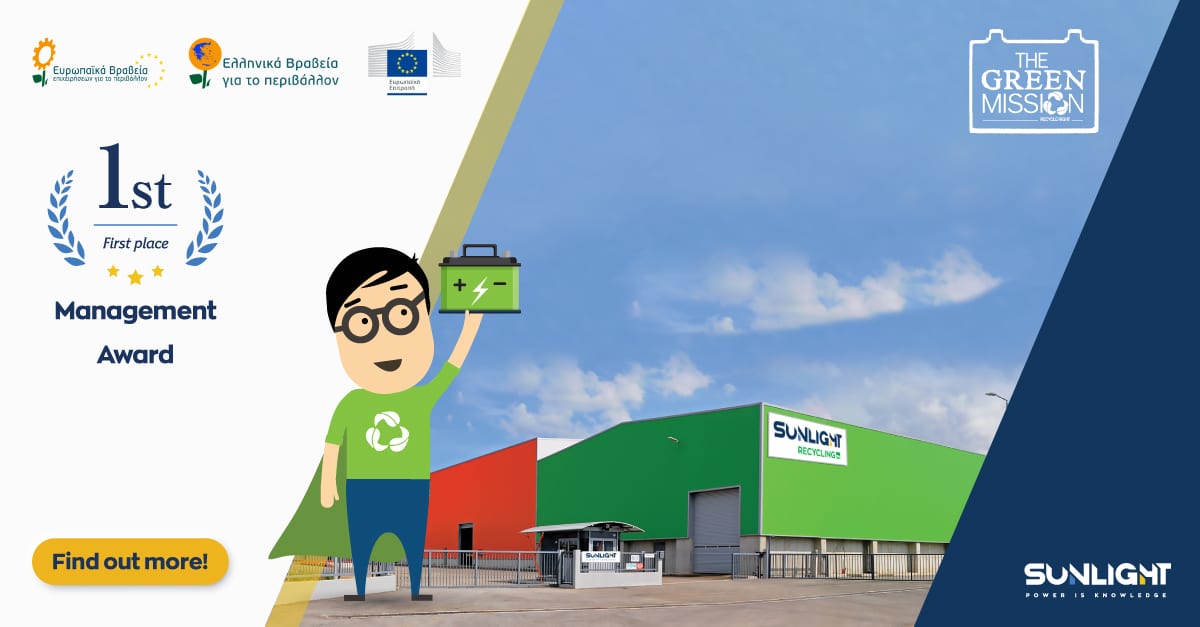 Recognition of Sunlight Group for its contribution to environmental protection and sustainable development
Distinction in the category of "Management for medium and large companies" in the European Business Awards for the Environment
SUNLIGHT, member of Olympia Group, gained an important distinction at the European Business Awards for the Environment of the European Commission's Directorate General for the Environment (DG Environment), signaling that the importance of environmental protection and sustainable development is at the heart of its business activities. The section of the Greek awards of this institutionalized event, organized every year by the Pan-Hellenic Association of Environmental Protection Companies (PASEPPE), was attended by important representatives of the business community, institutional bodies as well as representatives of the Government.
SUNLIGHT won the respective award in the category "Management for medium and large companies" as recognition for its continuous investment in environmentally friendly energy, the creation of the innovation center, the development of a circular economy model and for the practices applied with regard to sustainable growth.
For the company, the circular economy is an integral part of sustainable growth and a key pillar of its strategy, as it aims at a modern and efficient recycling process, with respect towards the environment and public health. Through the state-of-the-art recycling unit of Komotini, the company collects and recycles lead-acid batteries, based on international quality standards, by covering around 60% of the needs for lead raw materials internally, and by recycling 86% of the production's waste materials. This in turn reduces the use of imported lead as well as the CO2 emissions, leading to an economical wise and efficient management model. At the same time, with the use of advanced recycling technology, the company utilizes parts of already used batteries, producing not only lead, that can be used as raw material, but also by-products sold to other companies, both in Greece and abroad.
On the occasion of SUNLIGHT's distinctions at the European Business Awards for the Environment, Konstantinos Paspalas, Lead Technologies Manufacturing Director of the company, stated the following: "This distinction rewards our ongoing efforts to make a strong contribution to environmental protection and sustainable development. We have developed procedures for the identification and assessment of environmental risks, with strong focus on health, safety and proper waste management, while the integrated management system we implement is an integral part of our overall strategic approach."
As a technology company, SUNLIGHT invests over the years in the innovation and evolution of its processes, while aiming to create value for its human resources and partners, for the domestic economy, for the entire society as well as for the ecosystem in which it operates.