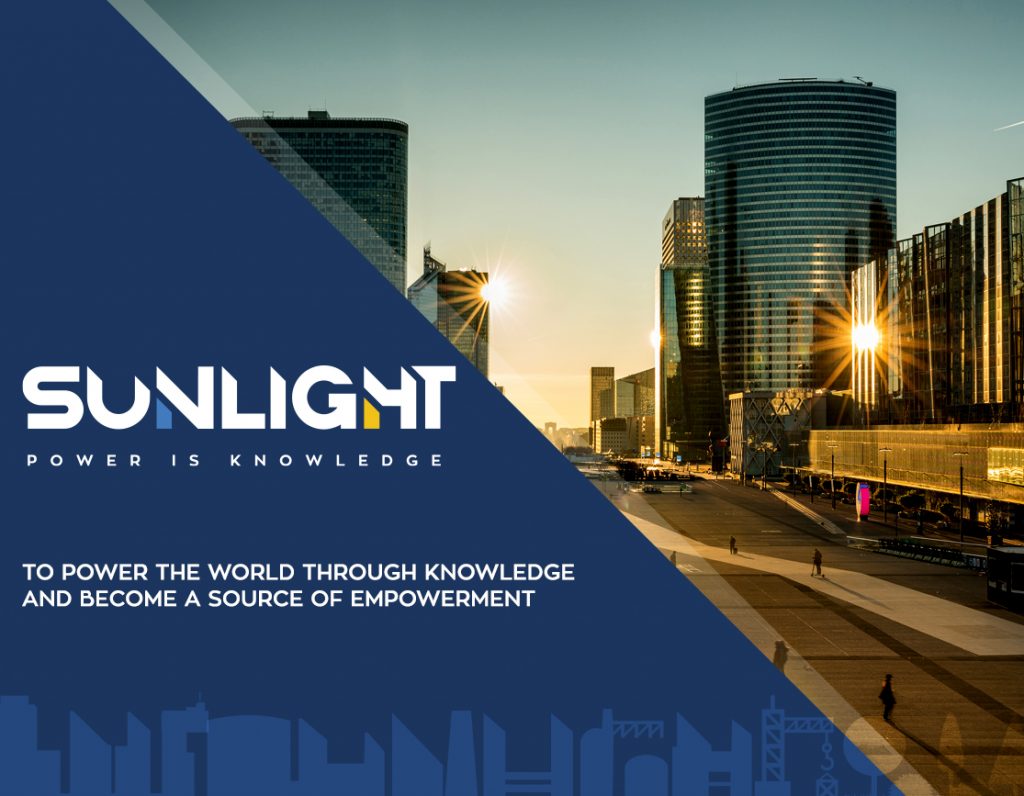 A new era: Sunlight Group's new corporate image highlights its new strategy
SUNLIGHT, a member of the Olympia Group and a leading tech firm in energy production and storage, understands that the power that comes with knowledge is an opportunity to grow in the domestic and international market, and it is completely revamping its corporate identity.
Aiming to dominate the market as one of the leading tech firms in the production of batteries and energy storage systems, SUNLIGHT is enhancing its business model in order to provide innovative and green energy storage options to its customers in more than 100 countries around the world.
With its new tagline, 'POWER IS KNOWLEDGE', the company is declaring its main goal: to create an organisation in which power is based on knowledge, namely, gaining deep understanding of the needs and challenges of the market, and wanting to provide solutions that empower its employees, customers, partners, and the members of the community in which it is active. To that end, it is investing further in research and development through the creation of a new research centre, while it is strengthening its ranks with new high-level executives from the domestic and international markets.
With a vision to be a source of empowerment for people, providing energy based on knowledge, SUNLIGHT is cultivating the environment that will enable it to meet the challenges of the future. The company's mission is for the knowledge it creates to be based on data, and to transform this knowledge into innovative products and applications. The transformation of the company includes its entire corporate identity, as well as its logo, which is inspired by the mix of blue and yellow, like the lead technologies (yellow) in which the company has major market shares internationally, as well as the lithium technologies (blue) engrained in its investment strategy. At the same time, it symbolises the cities around the world in which it is present, its factories in Greece, Italy, and the USA – as well as its concern for the environment.
"Our new corporate identity signifies the change we want to bring to the entire energy ecosystem, by providing top tech solutions in the sector," said Ioanna Gavrielatou, SUNLIGHT's Marketing Director. "Our goal is to combine Big Data with tech developments (such as Machine Learning and Customer Personalisation), and to create innovative products that serve our customers and improve everyone's life."